When you think of a fanciful holiday in a tropical setting, with miles of beautiful beach resorts and awe-inspiring aquatic adventure, you probably think of the Caribbean islands or the Bahamas. It's time you add a new location to that list: Welcome to the Atlantis at the Palm of Dubai.
Located in the heart of the United Arab Emirates, Dubai enjoys living large. The Palm Jumeriah is one of Dubai's most ambitious projects to date. It is a human-made island fashioned like a beautiful palm frond, with white sand beaches. It is also an island experience to rival any tropical island vacation. Atlantis the Palm of Dubai is located in the heart of this opulent peninsula.
If you are a die-hard vacationer, you have probably heard of the Atlantis, Bahamas. It is a giant resort modeled like the fabled Atlantis with its high-end waterscape and adventure. The Atlantis the Palm of Dubai is an Arabian twist on the oceanic myth that gives a pleasant surprise.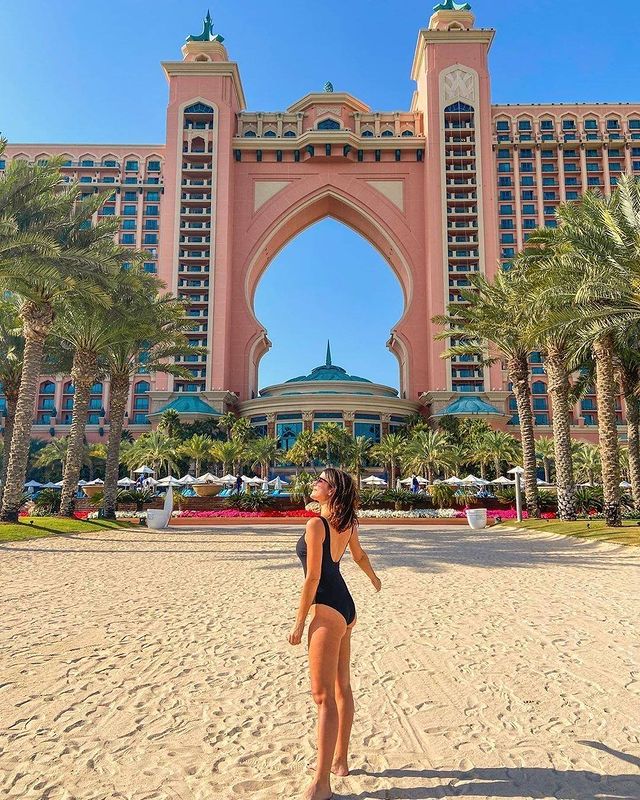 This one-of-a-kind resort encompasses hundreds of acres and it has its trademark twin royal towers. Furthermore, it has a massive aqua venture in the heart of the opulence. The resort has 1500 rooms, with each suite constructed in a "lost chamber" grandeur according to the "Lost-city" motif.
The master suite resembles the Ambassador lagoon and the resort's massive Arabian marine ecosystem filled with Lost-City-themed sunken antiquities. The Avenue is a walkway lined with high-end retail malls, exclusive nightclubs, celebrity chef restaurants, pubs, and lounges.
The aqua venture responds to every demand of a marine thrill-seeker. These are water slides, tidal wave pools and uphill coaster rides. Besides, you will get a chance to find water adventure sports in white water rapids, waterfalls, and dolphin bays. Here is everything you must know about this mega waterscape:
Who Can Visit the Attractions of Atlantis the Palm of Dubai?
If you stay at the Atlantis, you receive a free pass to all aqua venture has to offer. Simultaneously, there are some unique privileges like access to guest-only pools like the Zero Entry Pool and guest-only beach areas.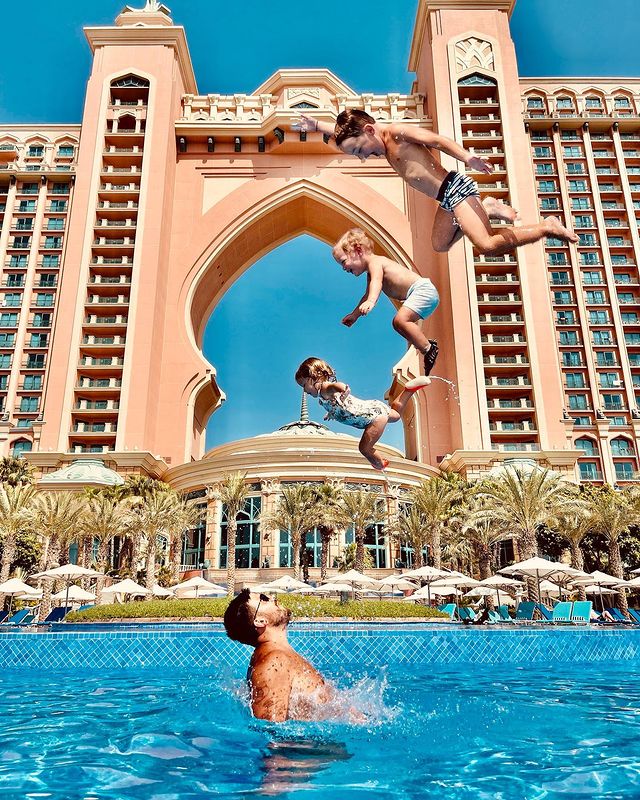 However, you do not have to be a guest to experience the splendors of Atlantis on the palm of Dubai. Day visitors can purchase single-day or multi-day permits that grant entry to nearly all locations of Atlantis.
When Is The Best Time To Visit Atlantis the Palm of Dubai?
Atlantis the Palm of Dubai is open all year. Do you wish to get a good deal on day passes or reserve a room in Atlantis on a budget? You must go during the warmer months, preferably April and May. The warm temperature and sparse crowd will let you enjoy everything Atlantis has to offer at a low cost.
You can also try arranging your holiday in the early winter months, preferably November. You will be able to experience the many winter fests and carnivals organized during that period and roaring water activities.
Atlantis: The Top Six Attractions at Atlantis the Palm of Dubai
You will get plenty of options in Dubai with Atlantis, whether you are an overstaying guest or a daytime visitor. Moreover, if you want wild water slide or want to swim with the dolphins, just explore a few out-of-this-world attractions at Atlantis.
The Leap Of Faith
The Leap of Faith waterslide is an exciting waterslide in the world. The slide transports visitors over a near-vertical plunge in a transparent tube encircled by sharks and rays. Are you looking for something even scarier? Poseidon's Revenge with trapdoors, curves, and dips, is a great, terrifying option. The leap of faith will undoubtedly have you coming back for more.
The Lost Chamber Aquarium/ Ambassador Lagoon
Atlantis includes a massive underwater aquarium with over 65,000 marine creatures, the majority of which are in the Arabian Gulf. Here, we will talk about the Lost Rooms Aquarium & the Ambassador Lagoon. Here, you can see the Arabian Gulf aquatic life while walking through a maze of chambers styled after Atlantis. ​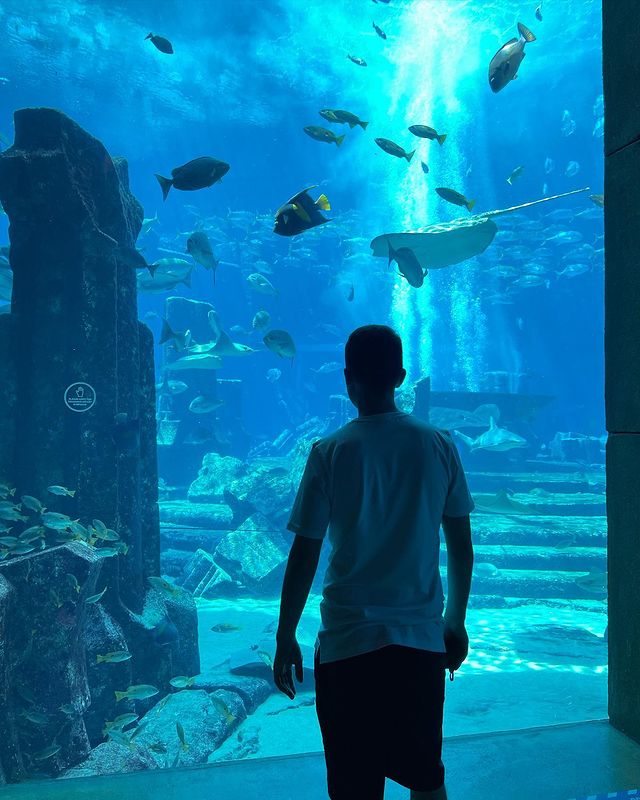 Atlantean Flyer Zip Line
If the Leap of faith & water sport is not your thing, the Atlantis zip line is a perfect aerial ride to experience. The Atlantean Flyer zip line takes you across Atlantis' lush landscapes and coastlines. This is the Middle East's longest zip line, so enjoy your trip with a spice of adventure.
Sea Lion Point
Are you in the mood for something cute? Head to Sea Lion Point, a lagoon created specifically for friendly sea lions. You will have the opportunity to meet and embrace these seal pups. Especially, you can witness seal pups doing some aquatic feats, snuggle and photograph them for your personal, immersive experience.
Dolphin Bay
Do dolphins pick your interest? There are seven linked pools in the Dolphin Bay region. Here, you may dive in and engage with these lovely aquatic creatures. Another reason to visit the dolphin bay region is that it is the world's biggest dolphin habitat. The habitat is home for dolphins from less suitable settings.
Splashers
There are "no adults" allowed in this entertainment zone unless they are there to supervise. Splashers are a water playground for young children that include activities, slides, climbing platforms, tip basins, and water jets.
Things to Do In Atlantis
The journey of Atlantis does not end with the waterscape attractions. Excluding aqua ventures, there are seven things you must do when visiting the Atlantis at the Palm in Dubai.
Take A Private Helicopter Ride
If you want a quick tour or an extended Dubai sightseeing at Atlantis the Palm of Dubai, you must go with an Ariel view in a helicopter. The Helicopter Tours of Atlantis ranges from 15 minutes to 60 minutes. It lets you explore the resort's magnificent panoramas, global Dubai attractions, and human-made Palm islands for the best spectator experience.
Get Your Kids Into The Zone
Not everything that is entertaining for adults is also fun for children. Considering this, Atlantis has its own children's club for young children. A play zone with rock walls and a maritime play tower for smaller children, as well as an arts and crafts section, are all a part of the Kid's Club fun.
Teenagers have their hangout spot in Club Rush and enjoy their favorite games in a Gaming Room. Along with this, there is a Chillout Club, and a Nightclub featuring celebrity DJs.
Take An Aquatic Trek
Want to get close with the aquatic creatures, visit the Atlantis the Palm of Dubai Aquatrek in the Ambassador Lagoon. The Aquatrek system is set up in such a way that no prior diving expertise is necessary. The water trip is, in fact, suitable for children aged 8 and older.
This lagoon stroll consists of a breathable helmet and it provides greater visibility than normal diving helmets. The helmet also allows you to see the aquatic life in its entire splendor.
The greatest time to enjoy at Atlantis the Palm of Dubai this guided aquatic trip is at nightfall. The marine life will provide you with a magical experience, lighted only by the last rays of the sun.
Dine At A Celebrity Chef's Restaurant at Atlantis the Palm of Dubai
Choose from Atlantis' seventeen famous buffet restaurants to curb your cravings for delectable cuisine. Whether you visit the Kaleidoscope or Ossiano's underwater restaurant, you can be confident that the cooks will meet your needs. Choose from an extensive menu of Arabic, Asian, and continental classics – just save room for dessert!
Go On A Luxury Shopping Spree
Your luxury shopping spree has a destination in Dubai with Atlantis' the Avenue. This one-stop-shop will provide you with anything you want. These are a little memento to branded luxe to priceless treasures, all under one roof. Atlantis also has a gold-bar-dispensing ATM.
Lounge On The Beach
Atlantis the Palm of Dubai boasts a spectacular 1.4-kilometer stretch of pure white sand beaches. Unwind, swim, or participate in adventure sports; your day at the beach will undoubtedly be exciting.
Unleash The Party Animal
The finest sundowner you'll ever have is at the Nasimi Beach Club- especially during winter. During the winter months, the beach nightclub attracts worldwide music performers to its winter festivals and carnivals.
Go For A Spa Day
Visit the ShuiQi Spa at the Atlantis the Palm of Dubai to round off your journey. With a variety of therapies and high-end spa treatments, you will appreciate the level of rest spa provides to your body after an exciting vacation.
Conclusion
The Atlantis the Palm of Dubai is unquestionably the peak of luxury. We are talking about mega-hotels, high-end shopping malls, Michelin-starred restaurants, and over-the-top entertainment set among white sand, blue waters, and palm trees. Whether you are an adventurer or a relaxer, the place has something for everyone.