Choosing to study abroad?
People want to study abroad for various reasons, including the opportunity to experience a different culture, gain a better understanding of the world, and meet new people. Studying abroad also provides access to a more diverse range of educational opportunities and can often lead to a more successful career. Additionally, studying abroad allows students to gain valuable skills such as foreign language fluency, problem-solving, and intercultural communication.
Why does going to study abroad becomes intimidating?
But after making the decision to study abroad, comes the most intimidating process of choosing a suitable country, educational institution, and many more vital choices. The process of going to study abroad becomes intimidating because it requires taking a big leap into the unknown. It can be daunting to leave the familiarity of home and adjust to a new country, culture, language, and educational system. It can also be overwhelming to navigate the different application processes, find the best program for one's needs, deal with Visa regulations, and figure out how to finance the experience.
To make this process a lot more seamless for the students and their families, Visa Dekho will be presenting a series on the Top 6 Countries for Indian students to study abroad.
Top 6 Countries for students to study abroad
The countries that are considered to have a top-notch education system that can prove to be beneficial for Indian students are:
The United Kingdom
Australia
United States
Canada
France
Germany
Why The United Kingdom is the top choice?
For Indian students, the United Kingdom offers a unique blend of academic excellence, cultural diversity, and a safe and vibrant living environment. With its world-class universities and its rich cultural and historical heritage, the UK is the perfect choice for students who are looking to expand their horizons and gain international experience. The United Kingdom is well known for its top-ranked universities, and with more than 130 universities to choose from, Indian students have the opportunity to study at some of the best institutions in the world. Whether you're looking for a top-tier university like Oxford or Cambridge, or a more affordable option like the University of Manchester, there's something for everyone.
Cultural, Medical, and Financial Benefits
The UK also offers students a variety of cultural experiences. You can explore the rich history and learn about its people, culture, and language. With over 200 languages spoken in the UK, you'll be able to meet and connect with people from around the world. It is also a safe and secure place to live and study. With its excellent healthcare system, Indian students can rest assured that they will receive the best possible medical care if needed.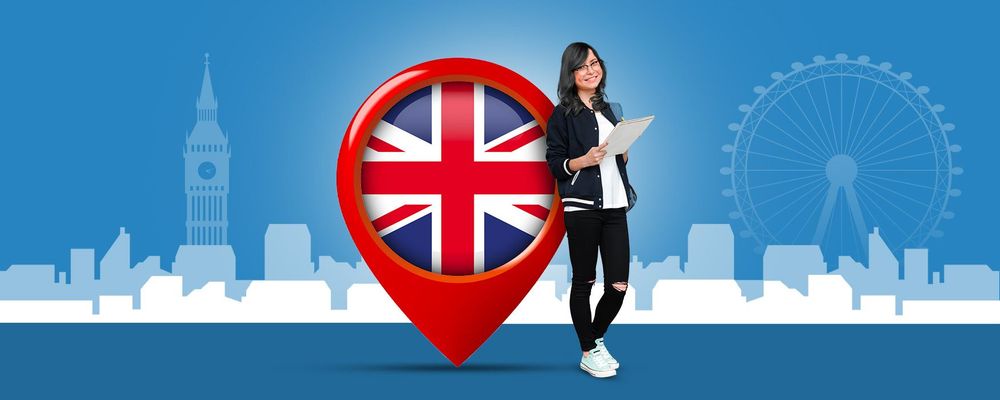 Finally, the UK is an affordable destination for Indian students. Tuition fees and living costs are much lower than in other popular study-abroad destinations such as the United States and Australia. Furthermore, there is a range of scholarships and grants available for Indian students, making it easier for them to study in the UK.
Conclusion
Owing to these benefits the United Kingdom is granted the position of the most suitable country to study abroad. If you as an Indian student want to pursue education in the UK, keep an eye on our upcoming web stories and blogs for detailed knowledge on the visa process, suitable universities, their acceptance rates, and other important aspects.