Did you ever imagine what it is like a real Prince apart from those we hear in childhood Tales? Do you want to dig deeper and know more about Prince of Dubai? Well, assuredly, you are at the absolute right place.
Sheikh Hamdan bin Mohammed bin Rashid Al Maktoum is the second son of His Highness Sheikh Mohammed bin Rashid Al Maktoum. He is now the Prince of Dubai and the Vice-President and Prime Minister of the United Arab Emirates. Sheikha Hind bin Maktoum bint Juma'a was born on November 14, 1982. The king is descended from the "Bani Yas" tribe "Al Bu Falasah."
Sheikh Hamdan bin Mohammed bin Rashid Al Maktoum spend his childhood when the United Arab Emirates was rapidly developing. He witnessed and participated in the country's difficulties and outstanding advancements.
Right from his school days, he has gained tremendous knowledge in a variety of fields. He is in proximity to both the decision-making centres of Dubai and the United Arab Emirates. Sheikh Hamdan, Prince of Dubai is a descendant of the Creator of modern Dubai, His Highness, Late Sheikh Rashid bin Saeed Al Maktoum.
Sheikh Hamdan bin Mohammed bin Rashid Al Maktoum is married to his cousin Sheikh Shaikhabint Saeed bin Thani Al Maktoum. The couple blessed with twins i.e. son named Rashid and a daughter named Shaikha.
What are the Personal Traits of The Prince of Dubai?
Sheikh Hamdan i.e. the Prince of Dubai has already positioned himself as a leader. He demonstrates a wide range of leadership qualities, including humility, gentleness, and kindness. In this regard, Sheikh Hamdan is treading in his father's legacy, His Highness Sheikh Mohammed bin Rashid Al Maktoum.
The Dubai Prince is always eager to meet new individuals and has no reservations to perform it. He is always working to fix their difficulties and keep track of their affairs. He is present with his people in their joys and sorrows, despite his severe responsibilities.
Sheikh Hamdan drives his car frequently through Dubai's streets, eating in eateries, and conversing with passers-by. Several elements have moulded Sheikh Hamdan's personality and solidified his perspective.
Sandhurst's military lifestyle instilled in him discipline and timeliness. "What you learn in prestigious military institutions like Sandhurst focuses around the virtues of discipline, responsibility, and commitment," he remarked of his experience.
These values are practically necessary for properly carrying out your responsibilities. The prince has various qualities, which include Determination, boldness, clarity, foresight, and a captivating charm.
Sheikh Hamdan bin, Prince of Dubai won the gold medal in a 160km endurance cycle after competing against 227 riders from 41 countries. He is also an avid free diver and loves face the challenge of holding his breath while diving underwaters. He enjoys everything from swimming to cycling to skiing, running, and tennis.
The Crown Prince of Dubai has earned a reputation for writing Nabati poetry under the pen name "Fazza". This means "a person who rushes to help and encourage others" in Emirati dialect. Sheikh Hamdan's upbringing influenced his ability to orient his senses to appreciate the boundless beauty the desert has to offer as an everlasting witness to the Creator's magnificence.
The prince shapes and hones his poem in this peaceful environment. He is the author of various poetry, some of which have become well-known songs.
The Responsibilities of the Prince of Dubai
Gulf Ruler
In the early 1960s, Rashid bin Saeed Al Maktoum was the ruler of a small Gulf sheikhdom. It was his way of warning that the oil that had made his community wealthy did not ensure a bright future. He was foresighted enough to recognize Dubai's fate. Later, he introduced diversification in dusty backwater on the Persian Gulf's coasts.
Sheikh Rashid, Prince of Dubai recalled a time when pearl-diving was the lifeblood of Dubai's modest economy. This refers to an industry that collapsed in the 1920s. During this time, Japan began flooding the global market with cultured pearls.
Golden Jubilee Event
The UAE will celebrate its golden jubilee in 2021. The world has witnessed its incredible transformation over the past 50 years. Dubai, the emirates' main city, is now a sparkling metropolis. It attracts investors, serves as a key trading hub connecting east and west. Simultaneously, Dubai city serves as a playground for wealthy sunbathers.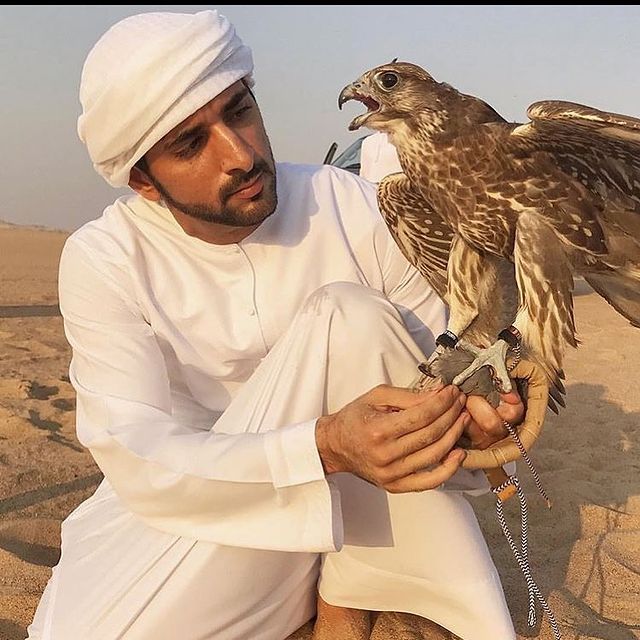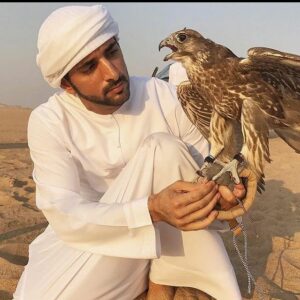 Before few generations, you will only find shifting desert in the area. However, now, six-lane highways snake through a forest of gleaming towers. The police have already used Lamborghinis, Ferraris, Bugattis, and Bentleys.
Sheikh Hamdan takes steps to make Dubai one of the world's leading cities to define the future and develop innovation in vital industries. He has allowed entrepreneurs to get financial assistance business guidance, mentoring, and a strong support network. Government funds are provided to ensure that new businesses have a chance to succeed. The Government Procurement Programme (GPP) places a strong emphasis on assisting small and medium-sized businesses.
Enthusiasm towards the Promotion of Environmental Causes
Sheikh Hamdan is enthusiastic about promoting environmental causes. He is a strong promoter of alternative energy sources as a Dubai Electricity and Water Authority patron. He has been a driving force behind urging Dubai residents to install solar panels on their homes. The city's Prince also launches a campaign to provide electric vehicle charging stations. By 2050, the city aims to produce 75% of its energy from renewable sources.