Introduction
Austria is a country in Europe with a population of 8.7 million people. It has a diverse landscape ranging from the Alps to the Danube River. Austria is a popular travel destination for tourists due to its rich culture and beautiful scenery.
The capital city, Vienna, is known as the cultural heart of Europe with its many museums and theatres. The locals are amiable and easy to approach. The country has developed infrastructure with an international airport and partnered with many European transportation companies for a quick and easy getaway to different country areas.
Austria is known for its food and wine as well, which provide an excellent cultural experience. The country consists of nine states: Vienna, Burgenland, Carinthia, Lower Austria (West), Upper Austria (East), Salzburg, Styria, Tyrol, and Vorarlberg.
What to pack for Austria?
Austria is a stunning nation with lots of natural beauty. The Austrian Alps are the most prominent part of the country, and they are a great place to go skiing in winter or hiking in summer. The weather in Austria can be unpredictable, so it's best to pack for all conditions.
You should bring clothes for all seasons and some comfortable shoes and warm socks to keep your feet warm. You should also pack clothes that can be layered, especially if you're visiting the mountains. You should pack your best clothes, as these will get a lot of wear in Austria. Packing light is essential to fit more in your suitcase and carry it on the plane. It's also necessary to pack some toiletries and a scarf to keep you nice and warm in January.
Top Places to Visit in Austria
Located in central Europe, Austria is a landlocked country with an area of 83,879 square kilometers and a population of 8,749,000. Here are some top places to visit in Austria: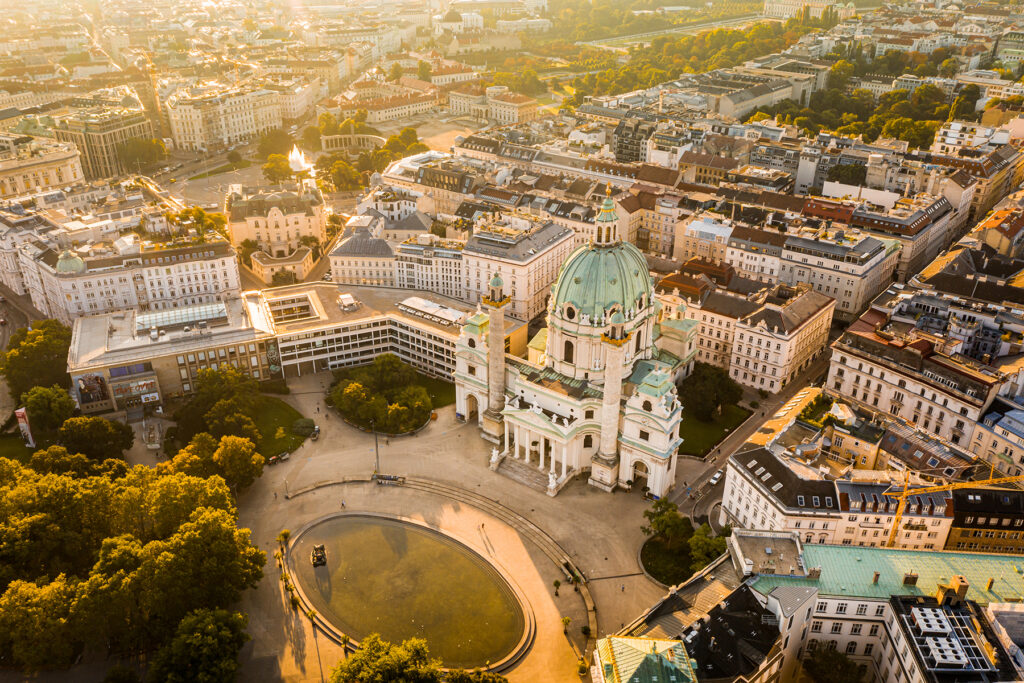 Vienna: Vienna is Austria's capital and largest city. It is also the country's cultural center. You will notice the history through the city's architecture and by visiting the different museums spread across the capital.
Salzburg: Salzburg is a beautiful city that offers both modern attractions and historic sites. Visitors will find themselves immersed in a culture that has been preserved for centuries. It is a lesser-known destination than its sister cities, but it offers travelers beautiful scenery, an active lifestyle, and plenty of things.
Hallstatt: Hallstatt is a picturesque village in Austria with its old buildings and cobblestone streets. This place offers tourists plenty of hiking opportunities.
Tyrol: Tyrol is known for its mountains, lakes, and rivers. Its mountainous regions make for excellent hiking opportunities. There are plenty of activities available that will keep the tourists busy in the area.
Austrian Food Culture
The culinary culture in Austria has been influenced by the nation's unique geography and climate. The Austrian Alps provide fresh water, clean air, and fertile land for agriculture. Austria has four seasons, which influences what food they eat at different times.
One of Austria's most famous dishes is Wiener Schnitzel, a breaded veal cutlet with lemon slices and parsley served with potato salad and cranberry sauce. Other popular dishes in Austria include Kaiserschmarrn, which is shredded pancakes served with butter, sugar, and raisins. Tafelspitz, which is boiled beef cooked in broth. And Sachertorte, which is chocolate cake with apricot jam and chocolate ganache.
Best time of year to visit
Austria has four seasons, and each one of them is worth visiting. If you want to experience the best time of year to visit Austria, you should plan your trip based on the season
Summer in Austria is a beautiful time of year. The weather is warm and sunny, perfect for hiking or cycling.
Winter in Austria can be cold, but it's also an excellent time for skiing and snowboarding.
Fall in Austria is lovely because the leaves are changing colors and it's not too hot yet.
Spring in Austria is a warm time of year that's perfect for hiking, biking, and outdoor activities.
You can also visit some of the Easter markets to experience something different. The best time to visit Austria is during the four seasons.
Where Are the Best Places to Eat in Austria?
Austrian cuisine is a mixture of dishes from neighbouring countries. The food is often heavy and hearty, focusing on meat, potatoes, and dumplings. The best places to eat in Austria are not just in Vienna. Many other cities have their own cuisines and restaurants worth visiting. Some of the most popular restaurants in Austria are "Jäger Schnitzel", "Spätzle" and "Wiener Schnitzel".
Austria's Climate and Geography
Austria, the landlocked country in Central Europe, has an area of about 847,000 square kilometers. The Alps cover about 60% of the country's territory and have a significant impact on the climate of Austria. The highest point is Mount Großglockner, at 3,798 meters above sea level. The weather in Austria is influenced by its geographical location and altitude. The Alps significantly affect Austria's climate, as they cause it to be cooler and wetter than would otherwise be expected given its latitude.