Indonesia is a natural beauty and cultural diversity. It is a place where you can find different cultures, languages, traditions, and religions. Indonesia also has many tourist attractions that are worth visiting.
Indonesia travel is most unique and exciting, with must-visit regions including:
Bali: Bali is Indonesia's most popular tourist destination because it features beautiful beaches, an active volcano, and temples.
Java: Java is the largest island in the world. It's home to Jakarta – the capital city of Indonesia.
Sulawesi: Sulawesi is located east of Java, and it's known for its diverse wildlife and commercial ports.
Manado and Makassar- Kalimantan: Kalimantan is in the center of Indonesia. It has a lot of cultural diversity, friendly people, and natural beauty.
Irian Jaya: Irian Jaya is an Indonesian territory formerly called Dutch New Guinea. It's home to various wildlife, mountains, tropical rainforests, and lakes.
Why consider a timing difference in a country you want to visit?
When planning for Indonesia travel, the first thing to consider when preparing a plan for the trip is what time zone you will be in. The time zones are different in each country and knowing that information can help ensure you don't miss any important events or appointments.
A difference in time zones can cause confusion when traveling internationally. For example, suppose you are on a business trip or vacation. In that case, it's essential to know the difference between EST and UTC to be on time for your meetings or flights.
What is the right time to visit Bali?
If you are planning Indonesia travel, ensure to visit the island of Bali in Indonesia. The weather is tropical throughout the year and is not too humid and wet, making it ideal for visiting at any time during the year.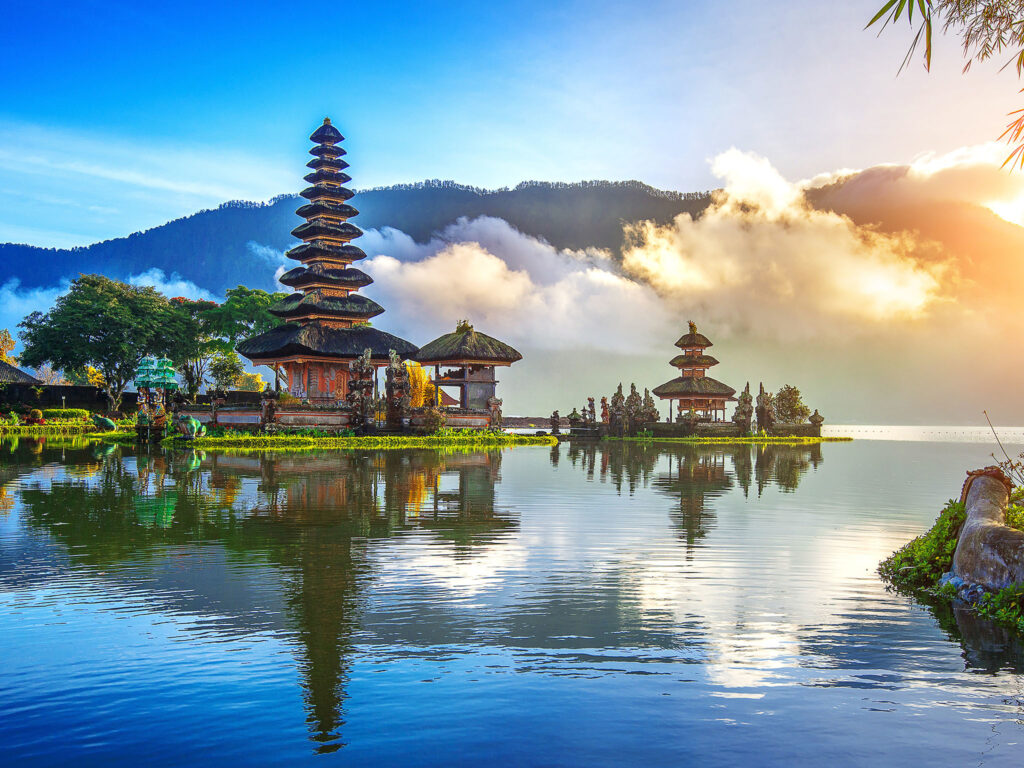 However, some months are best avoided if you want to avoid the crowds and the heat. The best time for a Bali holiday is between April and October. This provides an opportunity to enjoy Bali without the scorching heat of summer or the rain of winter.
The rainy season in Bali starts in November. It continues until March, with December being the wettest month. The prime time to enjoy a trip to Bali is between April and October, with the best months being May, June, and September. These are the dry months without any rainfall during the day or night. When planning Indonesia travel, opting for the appropriate season is crucial. July and August can be hot in Bali. However, the island enjoys a tropical climate year-round, so it is not too humid. The temperature can reach up to 30 degrees Celsius.
What are the best places to stay in Indonesia travel?
Indonesia is an archipelago of over 17,000 islands, with a wide variety of exotic landscapes and cultures. Indonesia travel requires planning and pre-booking accommodations. As there are tourists throughout the year, finding the right room in the preferred hotel or resort becomes challenging.
It is no surprise that you are wondering where to stay in Indonesia. There are many different places to stay in Indonesia, from luxury resorts on the beach to luxurious hotels in the city. The following are a few places you can consider staying in Indonesia:
Ubud – this is a charming town with many cultures and beautiful scenery. Further, the place has some of Indonesia's finest and most lavish hotels.
Kuta – if you want to be right on the beach, Kuta is one of Indonesia's best places to stay.
Seminyak – this area has plenty of fantastic restaurants and shops and some of the most luxurious hotels in all of Bali.
Medan – this is the largest city in Indonesia and has plenty of things to do. You can also find some of the best hotels in Indonesia here.
Makassar – this city is on the easternmost part of Sulawesi Island and offers some amazing local culture. and scenery.
Where to stay in Jakarta?
If you are planning Indonesia travel for the first time, the question you have is where to stay in Jakarta when you head there for the first time. First, everyone wants to know what hotels are best suited for their needs and what tourist attractions are available. There are many hotels in Jakarta that offer excellent services and facilities.
Finding the best hotel can be difficult, but it doesn't need to be. The following are a few top hotels you can consider for stay when you are in Jakarta:
The Ritz-Carlton Hotel
The Westin Hotel
Shangri-La Hotel
The Mandarin Oriental Hotel
St. Regis Hotel
What are some suggestions for things to do on an Indonesia travel trip?
One of the things to do in Indonesia is to visit the ancient Borobudur temple. It is a Buddhist temple, and it is one of the world heritage sites in Indonesia. According to the history, a British explorer, Sir Thomas Stamford Raffles, discovered the temple that was built in the 8th century
The other thing you can plan for your Indonesia travel is to explore some of the nearby islands like Bali, Komodo Island, and Flores Island. Bali has beautiful beaches, and Komodo Island has a lot of wildlife, including Komodo Dragons. In addition, you have several tourist attractions in Indonesia, such as the National Park of Komodo Island, Prambanan temple, and Borobudur temple. In addition to visiting these sites, you can also visit the museums and art galleries in Indonesia.
Discover the local culinary offerings on the island of Sumatra
It's time to explore the world of Indonesian food! Indonesia travel is all about experiences that you never had! Indonesian cuisine is a diverse mix of cultures and influences. It includes dishes from Chinese, Indian, European, and Middle Eastern origins.
The food reflects the history of Indonesia, a country that was once colonized by different countries. The island of Sumatra has its own culinary offering that is not found anywhere else in Indonesia. The most popular dish is Nasi Padang, a rice meal with spicy beef rendang, fried fish curry, and sambal chili sauce.
Conclusion
Fun in Indonesia is never over. There is always a way to have fun and unwind, no matter your age or interests. If you are planning Indonesia travel, make sure you have planned your itinerary to cover all the major site-seeing locations. Also, explore the different cuisines known to the country and indulge in some adventure sports to elevate the overall trip experience.