The name of the most serene place, Bali, depicts the image of serene beaches, lush green fields, and high peak mountains which stretch over miles and miles. Escalate the romance in your newly married life with the attractive Bali honeymoon package from India.
Bali honeymoon package makes up a beautiful canvas with its dense fields of rice, tropical rainbow shores, sunny beaches, massive volcanoes, attractive waterfalls and many more. Bali is regarded as the epitome of serenity and calmness.
If intimacy and quiet time are your top priorities, then Bali is full of appealing spots to hide away in.
The cold and fresh breeze blowing on the ocean, sun-kissed natural frames, salt in your body and the therapeutic view outside with your loved one by your side is all that makes a honeymoon ideal.
Depending on your mood swings as well as preferences, there are a variety of things that are included in the Bali honeymoon package from India. From beaches and mountains to temples and waterfalls, this place is full of such major attractions which would not only make your honeymoon memorable but also one of a kind.
Below is the list of the top 5 major attractions in your Bali honeymoon package from India which you shouldn't miss out on. The list goes as follows:-
Bali Honeymoon Package from India – Top 5 Attractions
1. Ubud – Attractive town
Ubud is regarded as the wholesome package amongst the best tourist places in Bali. Tourists are often short of words after visiting this place. Some describe it as a magical paradise that needs to be explored at its best.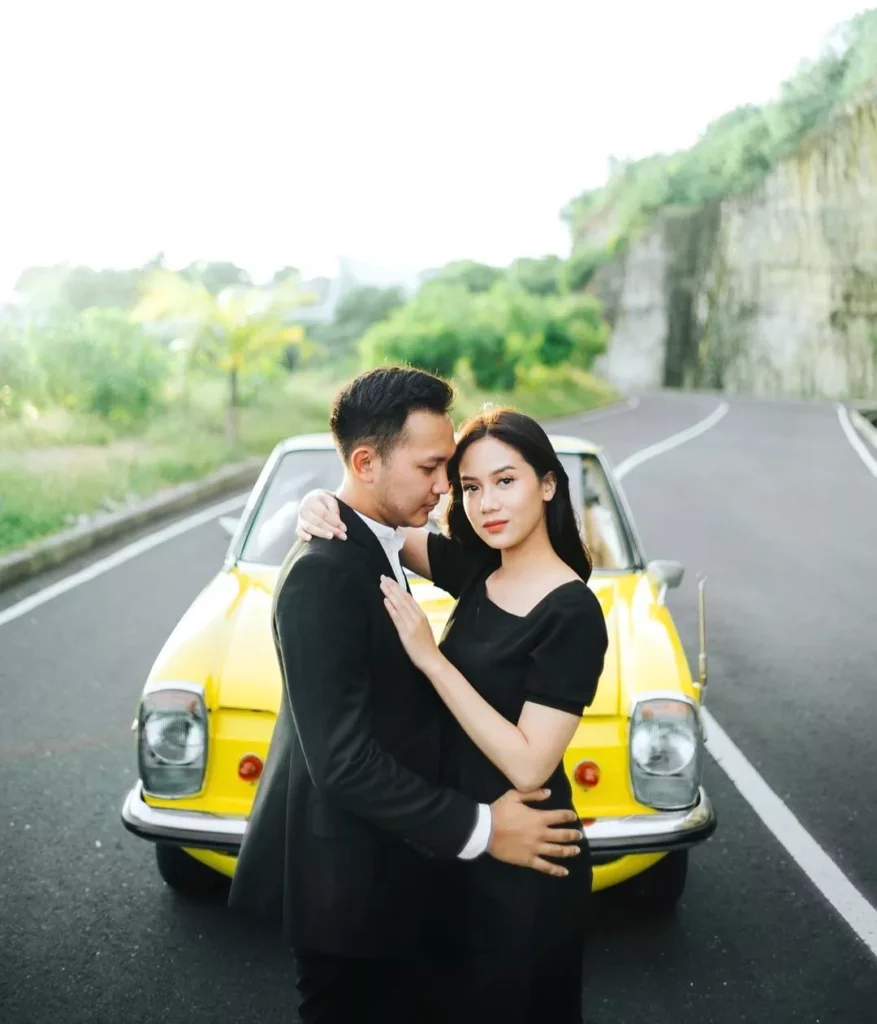 The epitome of nature and culture, Ubud shows the culture of Indonesia through museums, paddy fields, street dance performances and temples.
Make sure to include a visit to Ubud in your Bali honeymoon package from India.
Common Activities: Exploring the scenic views on a bike, Insight of flocking herons at Petulu, strolling through terraced rice fields in Tegalalang, Visiting the versatile bamboo mansions and many monkeys at the macaque Monkey Park.
Major attractions: Firefly tour and Safari ride on elephants offered by many hotels.
2. Kuta Beach – A beach full of white dunes
A setting sun in the evening over the white sandy beach along with delicious and lip-smacking seafood at your favourite beachside cafes, this is what an evening looks like at beautiful Kuta Beach.
This is one of the premier destinations for a vacation in Bali ever since it was renovated from a sleepy fishing village to the best western beach. Many couples prefer to visit this beach to spend quality time with each other in the sea's silence which gives them a sense of calm.
Common Activities: Ensure to visit the Kuta Sea Turtle Conservation site and take a look at Kuta Theater, Visit Ground Zero Memorial, Have fun with water at Circus Waterpark, Ride in cruise to witness some eye-catching beauties with vintage rides, Visit Dream Museum Zone to experience 3D trick art.
Major attractions: Plan a trip to the north end and witness numerous passing planes as the sun sets, ride on a horse to explore the whole beach, drive through a picturesque toll bridge
3. Pura Luhur Uluwatu – Unique Statues Of Lord Ganesha
A perfect day at Pura Luhur Uluwatu looks like statues of Lord Ganesha welcoming visitors to their place, monkeys asking for meals from visitors, evening dance shows to entertain visitors and to make their day more fun.
This is built on a cliff of steep limestone over the sea, that's why one experiences that he is perched on the throne while visiting here.
Common Activities: Experience the most beautiful and tranquil sunset from the cliff, Learn about Balinese architecture in-depth along with historic sculptures, Take a glance at gateways that are designed traditionally, End your day with Kecak dance performances.
Major attractions: Sumptuous seafood dinner like never before at Jimbaran Beach with the sun setting down at some distance, witness a massive anniversary celebration which takes place in 6 months there as per 210-day Pawukon cycle of Balinese.
4. Mount And Lake Batur – Breathtaking Views
The other name of it is Kintamani volcano, Mount Batur is recognized as the very dramatic landscape in Bali for sightseeing. Visitors get to experience a spectacular view from the 13 sq km caldera along with a beautiful lake filling the wider part of the caldera which gives a splendid view to passersby.
Common Activities: Swimming in the hot springs, Exploring some of the ancient villages through a bike ride, Pay a visit to Pura Ulun Danu Batur lingering across the caters on the scenic mountain.
Major attractions: Before the rise of the sun, trekking to the peak, Clicking lovely pictures in the delightful sunrise and Enjoying a breakfast of boiled eggs in the volcano.
Must Explore – Other Honeymoon Destinations in same budget
5. Sanur Beach – A Street lined with trees
Sanur Beach is situated in the popular village named Denpasar in the southeast of Bali. The recent changes in the morbid world don't apply to Sanur Beach. It's tranquil and peace is the same as what it was years before. It constitutes some significant places in Bali, preserving the histories in both museums as well as temples.
Common Activities: Go for some of the most fun and adventurous activities such as fishing, kayaking, glass-bottom boat ride, wind and kite surfing and kite flying etc.
Major attractions: Getting up a little early to not miss sunrise at the beach, catching starfishes when tides are quite low.
For budget and hotel availability for Bali Honeymoon package from India, You can refer Thomas cook, Yatra, MakeMyTrip , TripAdvisor and many other similar websites for best price
What are some of the additional tips to remember while you pack for your Bali Honeymoon Package from India?
Some of the effective tips for Bali Honeymoon Package from India are enlisted below:-
Go for snorkelling and scuba diving but make sure to not forget trying to be a part of a few unique sports such as seabed walking, kayaking, fishing and island camping.
At the time of being a part of water sports activities, make sure to wear life jackets.
Bali has a wide range of menus for every visitor from seafood lovers, vegetarians to vegans.
Never cross your path from the safe area towards the shores of the water. Be aware of clearly marked danger zones and don't swim too far.
Make sure to take a first aid kit, comfortable trekking clothes, mosquito repellent and sunscreen with you, since you would need it the most if you explore jungles.
What's the ideal time to visit Bali?
The ideal time to unveil the beauty of Bali is usually between April to October, this is the dry season of the island. Although the weather is very suitable for tourists, it's worthy to mention that the island is subjected to intense humid days throughout the entire year.
Most of the shops would offer you attractive sales, discounts. Most importantly restaurants are usually less crowded at this time. Visitors would be treated by dim drops of rain, thick clouds and overcast skies for relinquishing the rain.
From June to August, the island invites violent gusts of cool winds. Amongst this, the most special feature is witnessing thousands of Balinese kites dancing and making their way in the wind. This particular season is known as the kite season in Bali.
Last Few Words,
Bali, the Indonesian island is regarded as a favourite destination for tourists who strive for some relaxation, peace and fun with its dense jungle treks, white beaches and great diving which add to its popularity.