Whether you travel to Paris with family members, friends or kids, you cannot miss going to the famous Disneyland there. Paris Disney World is a popular entertainment resort of Chessy in France and it is in the central area of Paris. The venue encompasses two theme parks, Disney Nature Resorts, resort hotels, shopping, entertaining and dining complexes, and a golf course. Here, you will know the top things to do in the famous Disneyland.
View and Meet Favorite Characters in Paris Disney World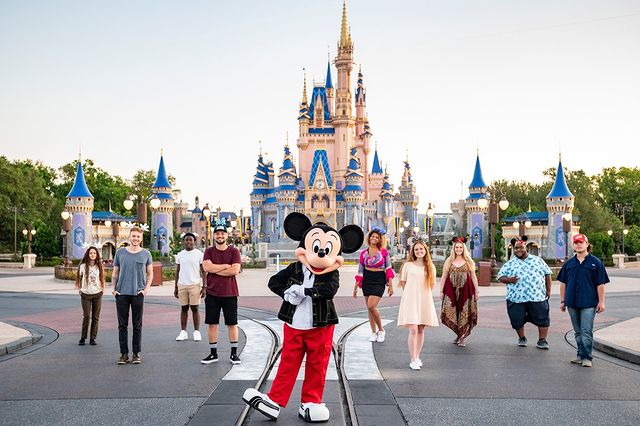 Exploring the Paris Disney World lets you meet each of your favorite characters. You will find a pool of opportunities to view popular Disney characters at both Disneyland parks. Particularly, you must visit the Princess Pavilion of Disneyland if you want to view Disney royalties. Cinderella, Sleeping Beauty, Mickey Mouse, Donald Duck, and similar others you may meet almost everyone there. Other than that, you may get close to Buzz Light Year, Spider-Man, and Goofy in the Walt Disney Park. What would be more exciting than getting a big hug from Mickey Mouse in Fantasyland of Disneyland Park?
Watching Disney Stars on Parade
Watching Disney Stars going on a parade is a must while traveling to Disneyland in Paris. However, you have to select the right viewing spot to avoid missing anything. You will watch in awe, as many of your favorite characters will enter the park on a series following dazzling floats. Here, you will spot a few familiar faces from the Jungle Book, the Lion King, Toy Story, and similar others. Simultaneously, you will find Anna and Elsa, the two Disney sisters on their icy floats. If this is not enough, you may participate in dancing, music and view a fire-breathing dragon.
Selfie with the Iconic Sleeping Beauty Castle
Paris Disney World has always remained popular for its iconic Sleeping Beauty Castle. Never forget to take a selfie while entering the castle, which gives a big smile on your face. Moreover, if you are lucky enough, you may spot the hidden dragon in the castle. Recognized as Maleficent, a life-sized dragon hides beneath the entrance of the castle.
Experience a Few Amazing Rides in Paris Disney World
Theme parks of Disneyland in Paris have many amazing rides. With several rides, you will find anything according to your choice whether you visit with kids, family members, or as couples. If you are an adventurous lover, you must try the exhilarating ride of the Twilight Tower Zone of Terror. Alternatively, you may try a ride to Rock and Roller Coaster, which stars Aerosmith.
Other than this, we recommend you to explore the daring Big Thunder Mountain Railroad, Temple of Peril Coaster, and breath-taking tour to Indiana Jones. If you are a diehard fan of Star Wars, an action-packed tour to the far galaxy in Star Tours the Adventure is the perfect ride for you. In contrast, try Crush Coaster, Small World, Peter Pan Flight, and Pirates of the Caribbean if you want something to try with your family members.
Studio Tram Tour
Want to go behind the cartoon scenes to discover a few secrets of various Disney movies, go for Studio Tram Tour at Paris Disney World. For a long time, it has remained a prime attraction at Studios Park of Walt Disney. As the name itself, you have to climb a tram abroad before moving ahead to experience the scenes tour. You will see many full-scale movie sets and appealing props.
New Philhar Magic by Mickey Mouse
According to Florida's Walt Disney World, New Philhar Magic by Mickey Mouse has remained a fantastic show right from its debut at this magic park. The magic lets you immerse in a few iconic stories of Disney. Another interesting aspect of New Philhar Magic 4D Shows is that it is an ultimate place for combining Disney Music and Disney Magic.
Illuminations Night Show in Paris Disney World
Illuminations Show is a renowned nighttime show organized every night at Paris Disney World. Other than rides and watching Disney characters, the night show is a highlight of your Paris tour. You only have to identify a proper viewing spot, as the night sky remains filled with tons of stunning colors.
Therefore, with so many attractions, you will find your favorite activity to get a wonderful experience in two themed parks of the famous Paris Disneyland.