Introduction
Dubai is the fastest growing and the largest city in the United Arab Emirates. If you want to expand abroad, Dubai will be a preferable location based on its consistently growing economy and easy steps to get a work permit. However, before you should head to Dubai for work or business, you have to get the right Dubai Work Visa. 
Types of Dubai Work Visa
Before getting a permit related to a Dubai work visa, foreign nationals must get a visa for entering the United Arab Emirates. The UAE authorities provide different types of entry permits and visas to foreigners. These include the following-
Entry permit visas
Tourist visas
Visit visas
Student visas
Multi-entry visas
Visas to offer medical treatment
However, any foreign national person who wants to work in Dubai must start the process by obtaining an entry permit Dubai Work Visa.
Requirements to Get a Residence Visa
Every foreign national has to get a Dubai work visa permit and a residence visa to work in any area of Dubai.
Documents Required for a Residence Visa
Foreign nationals have to share the necessary documents to get a residence visa.
A complete visa application form
Original passport with a copy of the applicant
Multiple passport size photos
A valid copy of your company's card
A health certificate
A valid entry permit by Labor Ministry in Dubai 
Payment proof of the fee paid for visa application
Additional Requirement-Applicants must undergo a medical examination after they arrive in Dubai.
Documents Required for a Dubai Work Permit
You should provide the following documents to get a Dubai work visa permit.
A valid contract of your employment with a reputed Dubai-based company
Copies of passport, birth certificate, and marriage certificate (if applicable) of an applicant
Proof to show your accommodations in Dubai, like for instance a copy of your lease agreement
Lastly, you must have enough evidence of your finance to support you and your employees in Dubai.
Application Process to Get a Dubai Work Visa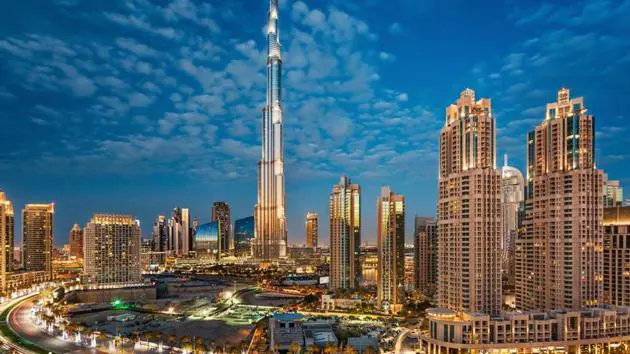 Employers in Dubai have to get the necessary Dubai work visa and permit for foreign employees. Simultaneously, the employer has to bear the cost related to the payment of visa fees. However, employers have to follow the below steps to complete their application process.
An employer willing to hire foreign employee/employees has to get approval for their hire from the Labor Ministry in Dubai.  
The Ministry will issue the required entry permit visa that will allow employees to enter Dubai and stay there for an initial duration of 1 month or 30 days.
The employees will travel to Dubai and once they arrive, they get 60 days to get a residence visa.
After the arrival of the employee/employees in Dubai, the employer commences the process related to the work permit application. Dubai Labor Ministry refers to a work permit as a labor card. 
The employees have to bring their entry visa and valid passport to visit the ID service center of the Emirates. 
The employees will visit a government hospital to undergo their medical examinations.
The employees will follow the instructions of the immigration authorities to apply for residence visas.
Finally, the employees bring the mandatory documents to get the residence visa stamped on their passports. 
Once the employees get a residence visa and Dubai work visa, they can start working in Dubai and other areas of the Emirates. 
Additional Considerations for Dubai Work Visa
The companies must be familiar with procedures employees must follow to bring their family members as well to Dubai. Parents, spouses, and kids may move to Dubai with employees until and unless they get a residence visa.
Therefore, getting a work visa in Dubai to settle with family members is easy. Only, your current employer and you have to stay aware of the mandatory documents and procedures to get a  Dubai Work Visa as well as work permit in no time.