Among the wonderful worldly exhibitions, one of the stunning exhibitions going on is Dubai Expo 2020 closing ceremony which has caught the attention of people globally. Dubai Expo 2020 is the World Expo which is held in Dubai, the United Arab Emirates in 2020. In terms of size, scope, duration and attendance, this expo is a larger than life global event. It's a festival and platform that has brought people from all over the world to network, share ideas, learn, and invent. It is also a great place where one can have a good time. Dubai Expo 2020 is the first world exposition in the MEASA (Middle East, Africa and South Asia) region and the first exposition hosted by Arab countries.
Significance of World Expo

World Expos are known to be the largest as well as the oldest international event that has ever been held on this Earth! The World Expo is held every five years and it lasts for as long as six months. That is how huge this event is! Dubai Expo 2020 calls for fun and frolic and renders an emotion that festivals leave behind. It is for every human, starting from the least age possible to the oldest. There is the availability of every kind of facility including potable water, restrooms, and hotel rooms for guests visiting from abroad.

When talking about Dubai Expo 2020 closing ceremony , it is going to be the first of its kind to be held in the MEASA region. The theme for this extravaganza is, Connecting Minds, Creating the Future. The main objective behind making this happen is to inspire people in as many numbers as possible to showcase their talents while setting up an example of innovation, collaboration, and cooperation from all around the world.

Participating members of Dubai Expo 2020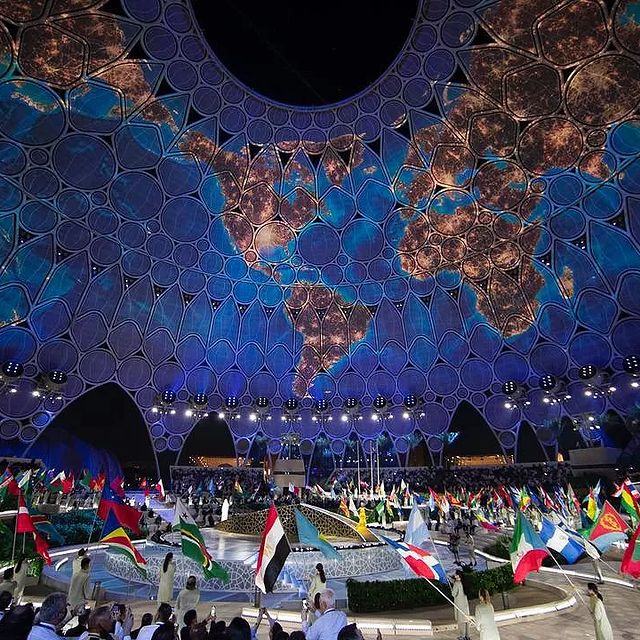 The Dubai Expo 2020 involves more than 200 participants. They include nations, educational institutions, businesses, and multilateral organizations. As many as 192 countries from across the world have affirmed their participation at the gigantic Dubai Expo 2020.

Duration of the Dubai Expo 2020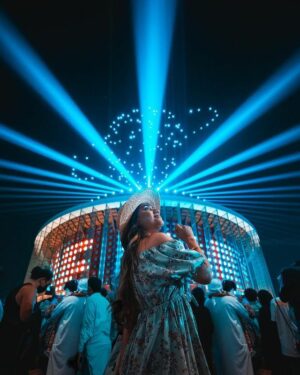 Expo 2020 will be held from October 1, 2021, to March 31, 2022, for six months. Open Sunday to Thursday from 9 am to 12 am, 7 days a week, the last admission is 11 pm and 9 am to 2 pm. The last admission on Fridays and Saturdays is 01:00. The pavilion is open from 10 am to 10 pm. every day. Needless to say, the Dubai Expo 2020 is soon approaching its conclusion. Speaking of which, what to expect from the closing ceremony?

Expectations from the Dubai Expo 2020 closing ceremony

First of all, it is to be noted that, in line with the Dubai Expo 2020 Sustainability sub-theme, 80% of the buildings and structures built at Expo will be reused in the 2020 district, the vibrant metropolis of the future. The Expo 2020 district will be a connected global hub for the next generation of innovators, creative thinkers, and pioneers, and will be a fundamental pillar of Expo 2020's goal of leaving a lasting legacy.

The opening ceremony involved a German pavilion with a robot band playing Beethoven's most famous works, flash mobs, operas, pop-up theatres and spectacular creature shows at Al Wasl Plaza.
The same venue hosted performances by UAE school children, as well as street festivals, stage shows, parades, concerts and music events.
The Dubai Expo 2020 is divided into 10 thematic weeks throughout the six months of the event, each week focusing on various aspects of humanity's problems, including economic, cultural, environmental or societal issues.

Looking at the opening ceremony is legitimate to expect one fantastic end to this 10-week old extravagance. Involving futuristic LEED Gold & Platinum structures, Dubai Expo 2020 Closing ceremony is going to set new benchmarks altogether. Considering the beauty of the city that it is being held at, it is all the fairer for the people to expect one spectacular end to this joyous ride.
Huge names such as Australian actors Chris Hemsworth, British singer Ellie Goulding, Italian tenor Andrea Bocelli, and many other eminent celebrities graced the stage with their enchanting performances during the opening ceremony. The closing ceremony is definitely going to topple all of that to leave behind an unforgettable experience.