Introduction
Have you ever thought about traveling to London by bus? If yes, your dream has now come true, as Adventures Overland launches its first-ever Delhi to London bus tour for Indians. The trip consists of a 70-day long journey of approximately 20,000 kilometers and covers 18 countries of the world. Hence, Adventures Overland has become the first company to launch a hop on and hop off bus journey from Delhi to London.
Highlights of the Bus Tour
Experience Everything You Want
Delhi to London bus tour allows you to experience independence, adventure, exhilaration, and create long-lasting bonds with fellow travelers while touring different countries of the world. 
Opportunity to Explore Unique Aspects
You will get the opportunity to explore a few unique aspects of the world. These include the following- 
Millions of pagodas found in Myanmar 
Meeting with Pandas rare species in Chengdu
Hike to the famous Great Wall of China
Touring through Central Asia and China's Silk Route
Visit Many Historic Cities
The worldwide longest journey via bus route will let you visit many historic cities of the world. These are Samarkand, Tashkent, and Bukhara in Uzbekistan and a cruise trip in Kazakhstan on the Caspian Sea.
Unwind in Historic Cities of Europe
London trip via Delhi to London bus will let you unwind in many historic cities of Europe. These are Vilnius, Moscow, Prague, Frankfurt, and Brussels. Later, you conclude the longest journey via bus in London.
Return Journey After a Break
Once you successfully reach London from India by bus, the crew will get the break it deserves. The Delhi to London bus will resume its maiden journey after one month to allow tourists to return to India. London to Delhi journey follows the same route as the one covered while going to London. 
Customized Journey
Travelers may take part in the London trip in a customized way. Accordingly, if you have limited time for the complete duration, you may choose any particular leg or combination of legs for the international trip.
Legs of the Bus Tour
Leg 1-India to Thailand
Meeting at Imphal
To start Delhi to London bus tour, participants have to meet at Imphal.
Explore the Beauty of Myanmar
Myanmar is the first foreign country you visit by bus journey after crossing the border of India. The country gives a warm welcome to tourists with its ancient and stunning Bagan. Besides, you will experience a vibrant buzz while going ahead to the Yangon region. While continuing your Delhi to London bus tour, you will enjoy many fantastic attractions in the form of pagodas. Particularly, the Golden Rock Pagoda in Myanmar is the prime attraction, as it has a shimmering gold vision. Moreover, the pagoda is on a boulder that seems to defy gravity while balancing it atop a nearby rock to Mount Kyaikto's edge.
Entering Thailand by crossing Myanmar Border
The bus journey started from India will continue as you cross the Myanmar border to enter Thailand. What will be more exciting than becoming the first group of travelers to travel Thailand from India by bus. Once you reach Thailand, the entire crew will relax for a few days in the electrifying city of Bangkok. Later, you will move to a small gateway town in Thailand named Chiang Khong. This is the last destination in Thailand on the bus tour organized by Adventures Overland.
End of First Leg
At the end of the first leg, the bus will cross the surrounding Mekong River to enter Laos and reach China subsequently.
Leg 2-Explore the Cities of China
Kunming City in Yunnan Province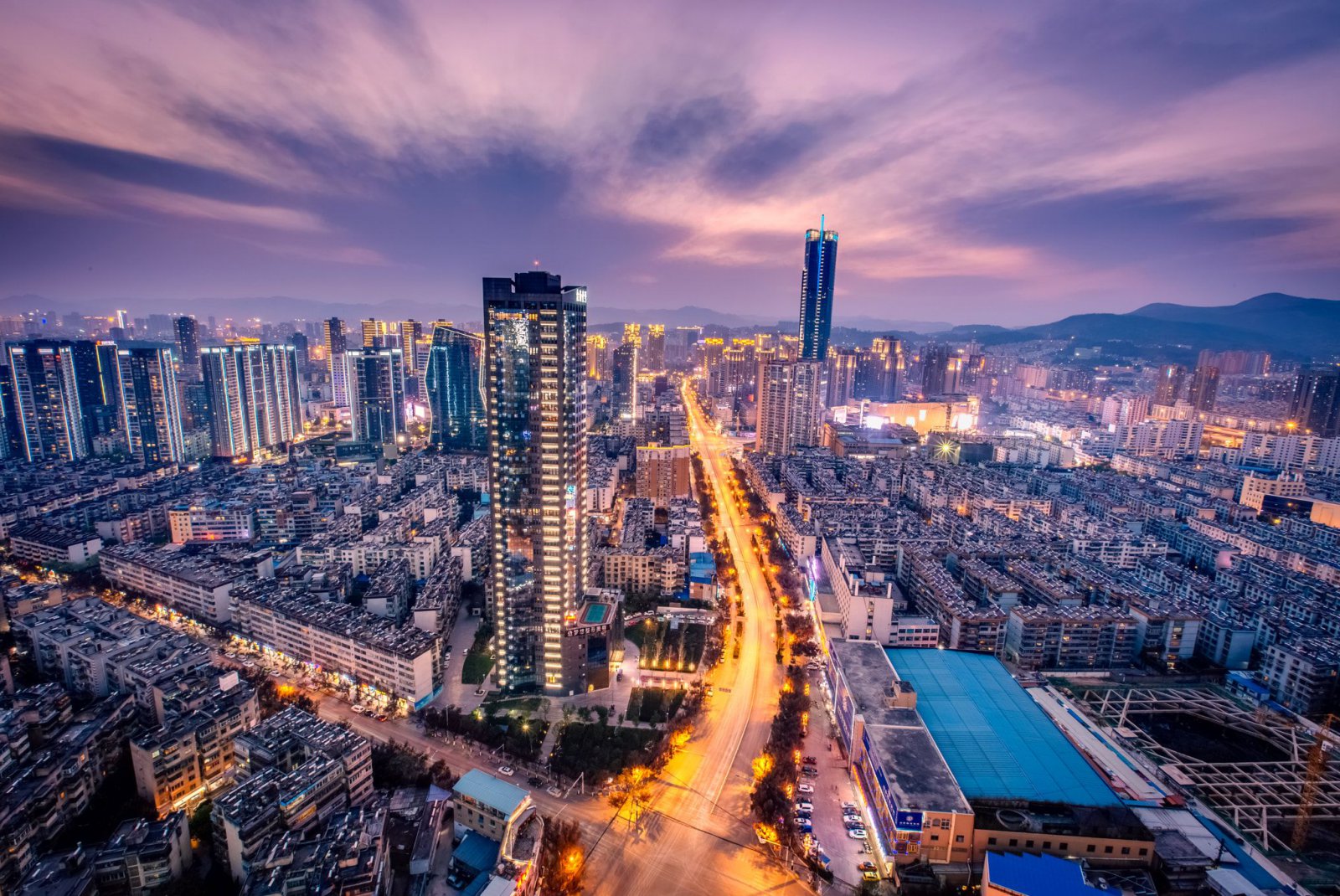 A journey by Delhi to London bus in China will start its journey from the capital city of Yunnan Province named Kunming. Recognized as the eternal spring city, the venue allows you to experience the sheer diversity of the entire Chinese landscape.
Chengdu followed by Sichuan Province
You will get a chance to view the giant panda found in the Chengdu region. After this, you continue your trip to the Ruoergai Grassland found in Sichuan Province.
Silk Road and Gansu Province
Your tour via Delhi to London bus will be incomplete if you do not visit the Great Wall of China on the country's Silk Road. You may climb the wall and after accomplishing the feat, visit the famous Mogao Caves in Gansu Province.
Xinjiang-Last Phase of the Leg
Xinjiang is the last phase of the bus tour to London via China. Here, you will get a perfect blend of Central Asian and Chinese cultures. Besides, you will get a chance to enjoy a few days in Kashgar and Turpan towns while ending the second leg of your bus trip.
Leg 3-Trip to Stan Countries followed by Russia
Exotic Culture in Kyrgyzstan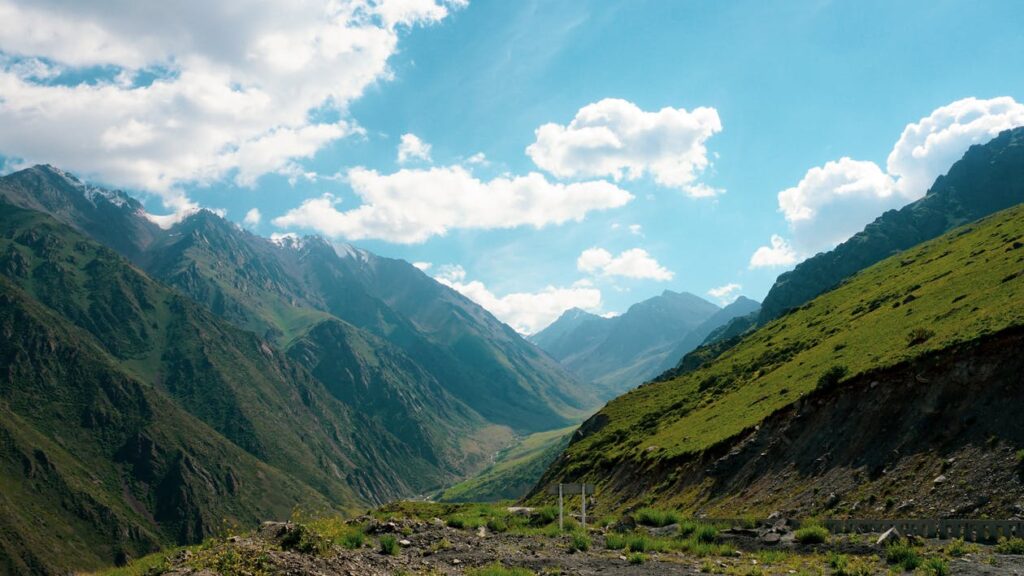 Delhi to London bus will commence its Central Asia leg with the Silk Road area to reach Bishkek City of Kyrgyzstan. Here, you not only explore live bazaars but also be a part of an exotic culture.
Uzbekistan-the Crown Jewel of Central Asia
Now, your bus trip will take you to Uzbekistan. It is the crown jewel of Central Asia. Here, you will spend 7 days exploring Tashkent, the capital city of Uzbekistan. Simultaneously, you will find many historical wonders of Bukhara, Samarkand, and Khiva while continuing your bus journey. Each of these cities will let you experience a combination of contemporary, Mughal, and Soviet architecture.
Kazakhstan to Russia
Now, the bus crew will pass through the areas of Kazakhstan to let you enter the borders of Russia. Indeed, Delhi to London bus will become the first-ever global bus trip to travel to Russia by bus.
Arrival at Astrakhan
You will arrive at Astrakhan to view the confluence of the mighty volcano named the Volga. Besides, tourists will experience a day cruise on the Caspian Sea.
End of the Leg with Moscow Tour
From here, the bus will enter the capital city of Russia named Moscow. Moscow is home to several architectural marvels and worldwide heritage sites. With the inclusion of the Moscow trip in your travel bucket list, the bus crew will end the third leg of the London tour. 
Leg 4-Travel to European Countries before Reaching London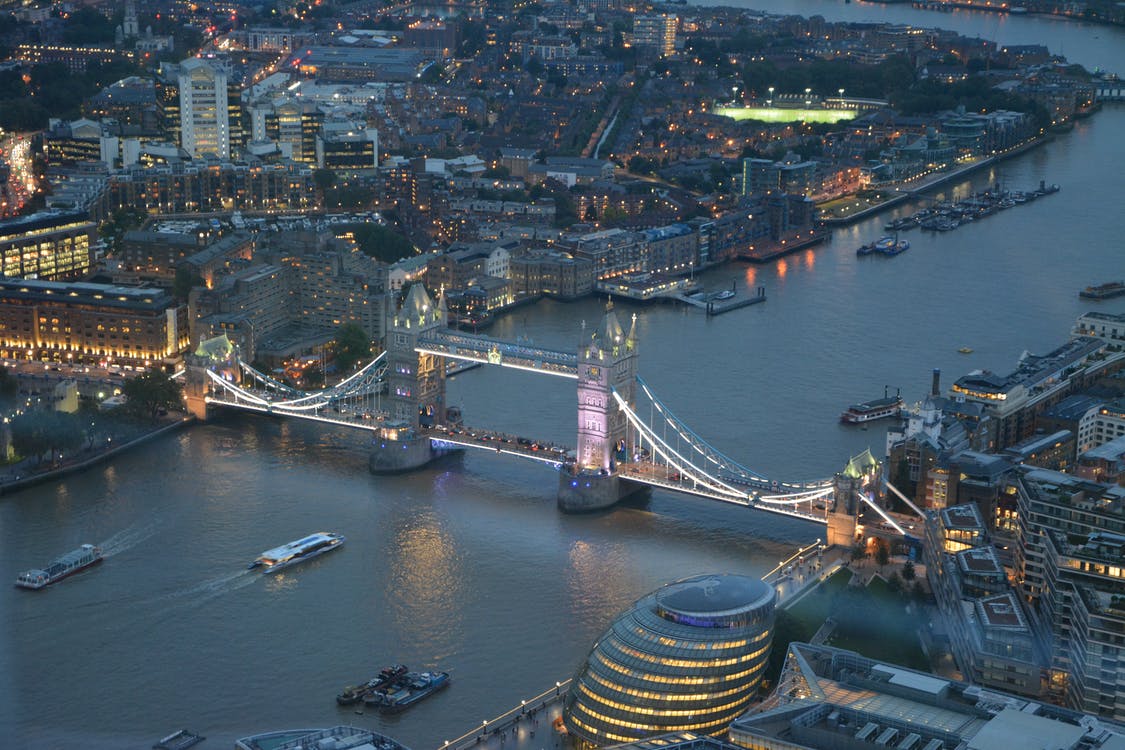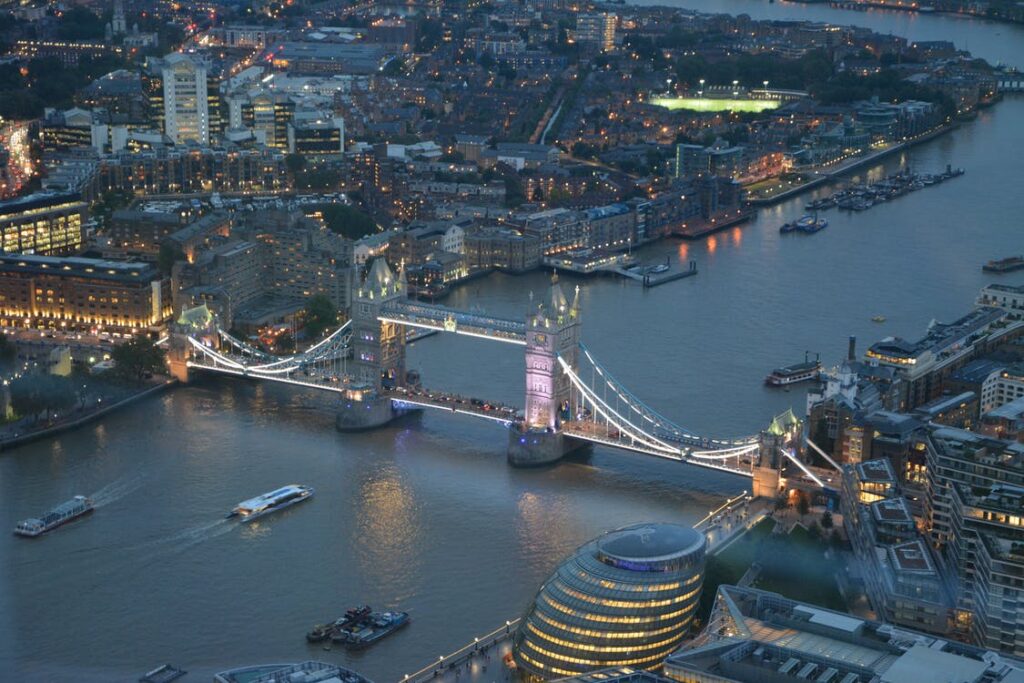 Journey to Baltic Countries
Leg 4 is the last leg of the journey by Delhi to the London bus. The leg kicks off with experiencing the beauty of many Baltic countries, including Lithuania and Latvia.
Later, you will move to the capital city of Lithuania named Vilnius. The city has a baroque old town and many other UNESCO-certified sites. While continuing your bus journey to London from Europe, you will reach Warsaw, the capital city of Poland. The beautiful city will let you relax for a few days. 
After that, you continue the tour to Czech Capital Prague to find a wide range of unmatched beers. At this place, the bus journey continues to Germany's Frankfurt followed by Brussels Belgium in the European Union region.
Journey to the Final Destination-London
Now, Delhi to London bus by Adventures Overland will reach its final destination of London. Right from its establishment, travelers have obtained plenty of things to do in London.
Conclusion
The Delhi to London bus tour organized by Adventures Overland will take you to many parts of the world, which are almost impossible to reach by air or train. During your entire journey, you will meet locals from remote areas, get a glimpse of a few unique cultures, and explore terrains and landscapes, about which you hardly know in travel books and online magazines. Therefore, you only have to join the international bus tour and fulfill your dream to explore eight-time zones, countries, and continents of the world.