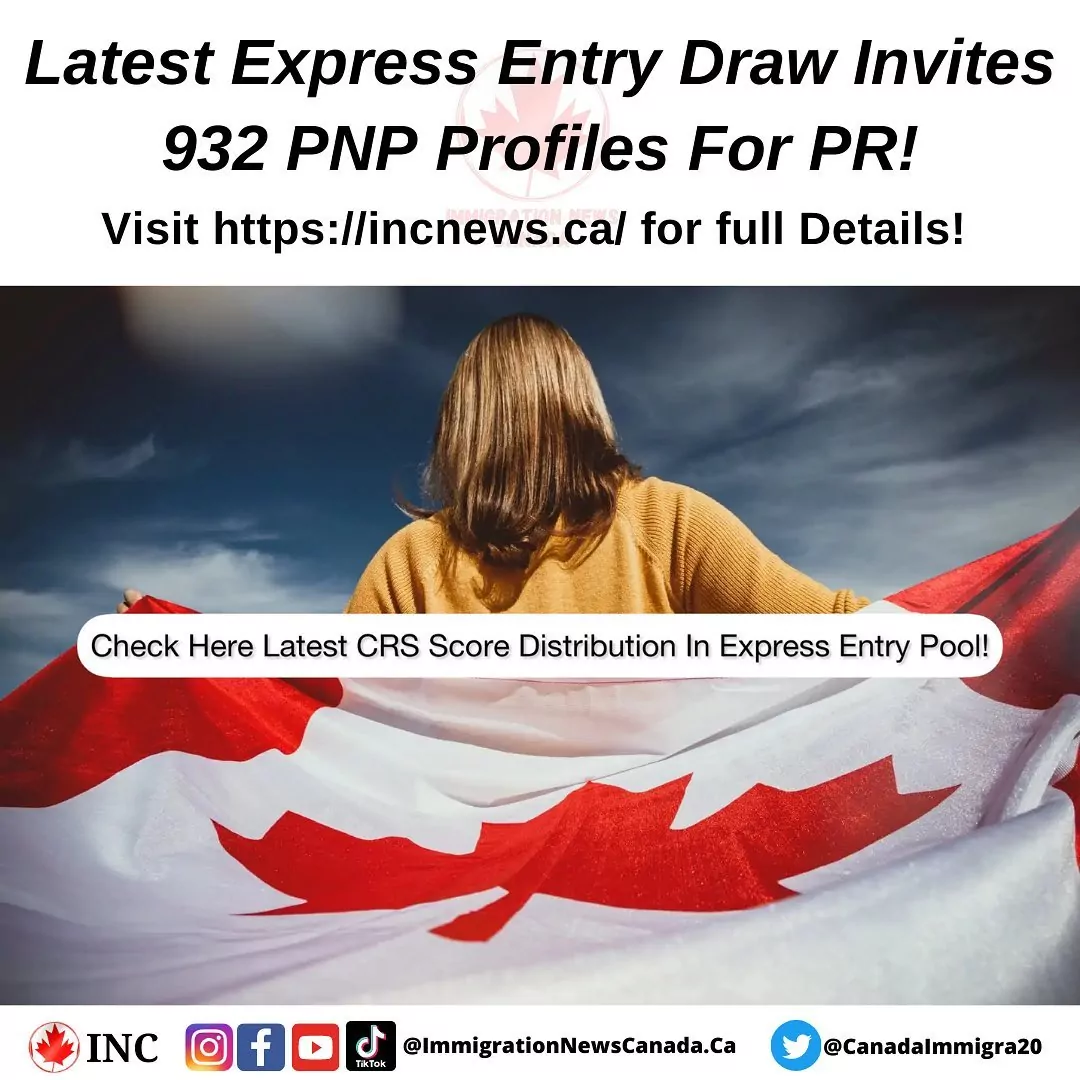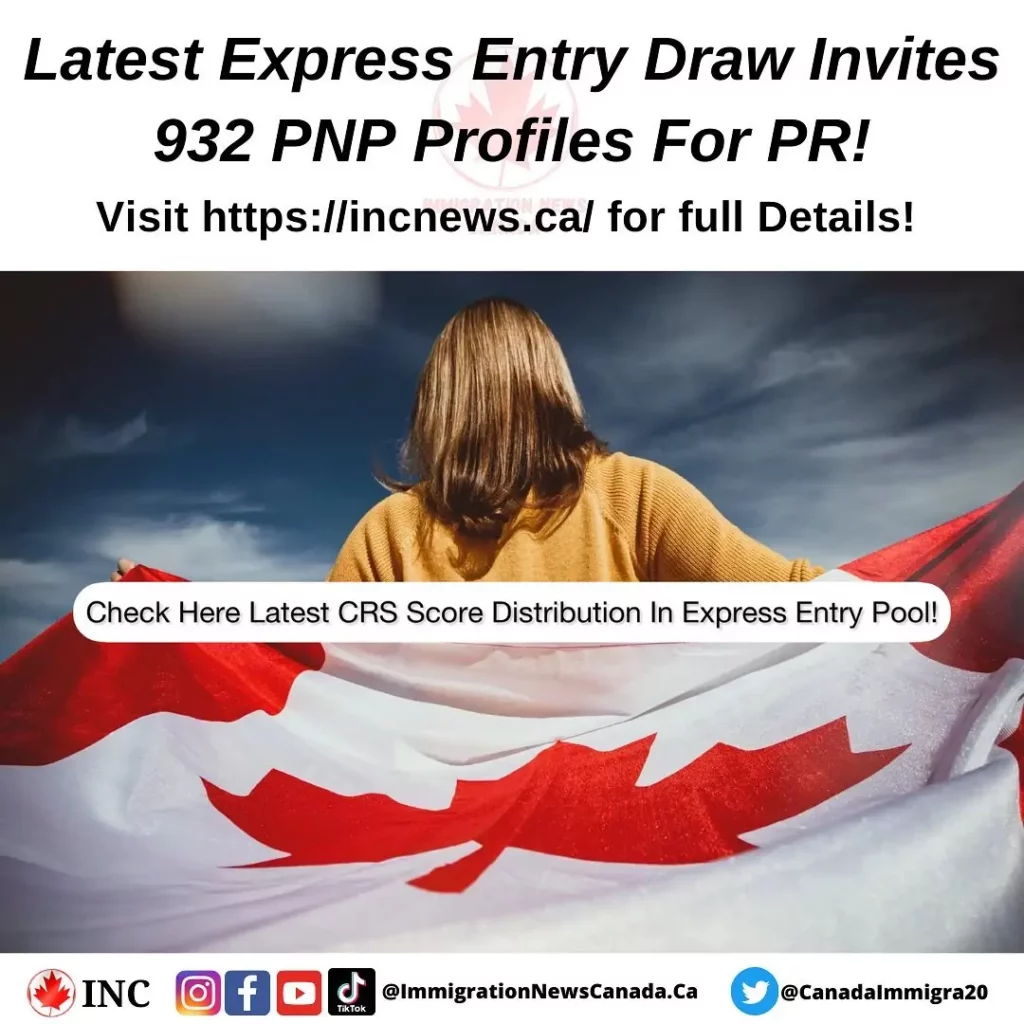 Today, Express Entry Draw issued the 932 invitations for the PNP profiles to apply for the Permanent Residency (PR). Candidates who have the Comprehensive Ranking System (CRS) point of 796 or above got the invitations. This was the 19th PNP draw in 2022 & minister of the IRCC announced that all the categories of the express entry draw will surely be able to recommence in early July. If you want to know about the latest Canada Immigration new targets for 2022 to 2024, then you must click here.
If you are one who wants to create the Express Entry Profile with the INC, then you must tap here.
This specific draw is available for only those candidates who have already got the provincial Nomination & also have the profile on the express entry system. Moreover, they have increased the CRS cut off score by 55 points if you are comparing it with the previous draw.
A total of 10,152 profiles have already been invited through the PNP (Provincial Nominee Program) in 2022. Moreover, a record-breaking 1,082 PNP profiles were issued on the 16th of February through this Draw.
Also Read – Supervisa Latest Update – Canada To Increase The Length Of Stay For The Grandparents & Parents to 5 years!
Eligibility Requirements Of This Express Entry Draw
If you are one who is entitled to the Provincial Nominee Program, then you will have to fulfil the following important requirements.
You will require a valid profile of the express entry in any kind of three categories; Federal Skilled Trades (FST), Federal Skilled Worker (FSW), or Canadian Experience Class (CEC).
Provincial Nomination will be able to give you the 600 Points. These points will be added to the existing CRS score in the Express Entry System.
Also Read – Recently Quebec Add Lots of Jobs To the 2022 Make Easy Process List