Hong Kong, a 156-year-old British colony, turned into an independent and autonomous territory in 1997. It became the Special Administrative Region of China.
With 7 million people and counting, Hong Kong is one of the densest cities in the world. Because of this, finding space for recreation and activities has become challenging. In addition, Hong Kong has a subtropical climate with warm, humid summers and cool winters. As a result, Hong Kong's average annual temperature reaches 18 degrees Celsius, which is relatively high for such a small area.
The GDP per capita in Hong Kong ranks fifth among all the economies in Asia and Oceania, only after Singapore, Australia, Japan, and Taiwan, respectively.
When is the right season to visit Hong Kong?
Hong Kong is a city of contrasts. It has a vibrant, 24-hour culture and a fascinating history that can be experienced in the streets around you.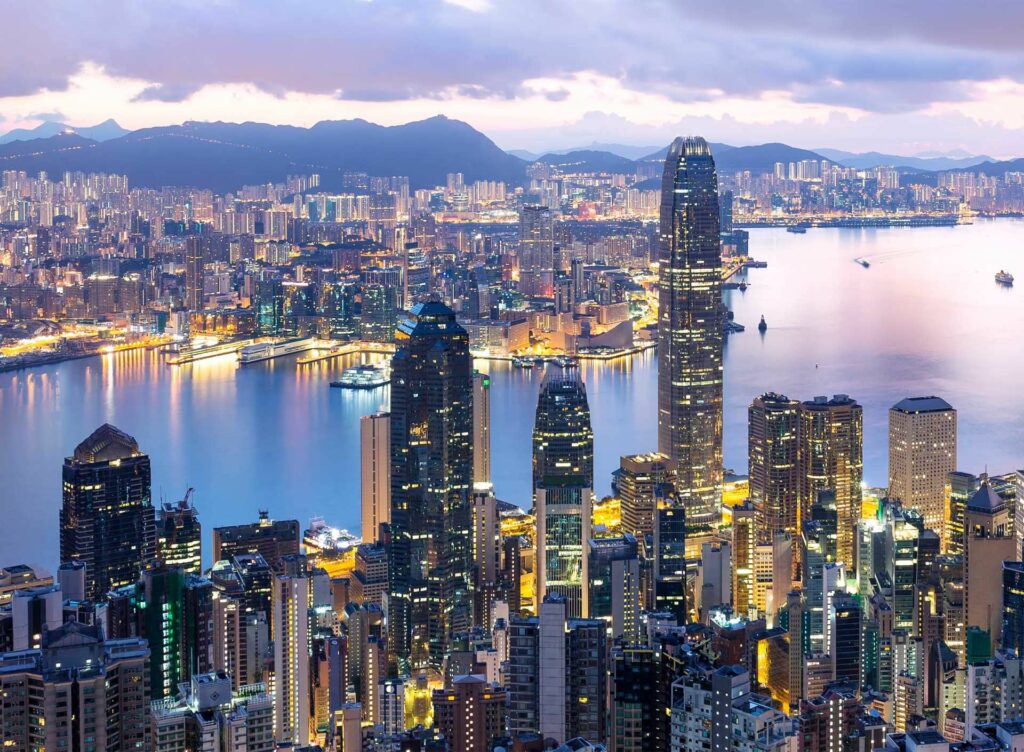 There are various explanations for why it's worth considering visiting Hong Kong at different times of the year. For example, if you're looking for an escape from winter's chill, arriving in the spring or summer months is advisable to experience the warm and humid conditions.
If you're looking for some warm sunshine and pleasant weather, then autumn is your time. And if you're looking for an experience by experiencing all four seasons in a single trip, then come during winter when there are fewer tourists around and prices are lower.
Apart from being one of the most densely populated cities globally, Hong Kong is jam-packed with international influences – some you'll notice immediately and others not until later. So, you will never find a better way to experience it than to get out and explore the city.
The Top Five Activities to Participate Actively in Hong Kong this Summer
Hong Kong is a city that never sleeps. With the perfect weather and the most happening events, it is no wonder that Hong Kong often places itself as the top destination for summer vacations. Here are the five things that you can indulge in Hong Kong this summer:
1) The Peak:
The Peak is one of the most popular tourist attractions in Hong Kong. It offers magnificent views of Victoria Harbour and Kowloon. In addition, the different hiking trails that you can take on the island take you to other parts of Hong Kong, including the Lion Rock and Tai Mo Shan. It also has an observatory with a 360-degree view of Kowloon, Victoria Harbour, and Lantau Island.
2) The Avenue of Stars:
Located on Tsim Sha Tsui Promenade, this pathway pays homage to celebrities who have contributed to Hong Kong's arts, culture, and entertainment industry. The pathway was officially opened in April 2004. The pathway takes its name from the second of two legends about Kowloon Bay.
The first legend, "Kowloon Monocacy," tells how a group of Chinese soldiers was captured by pirates in the 19th century and forced to build a fort at the tip of Kowloon Bay. In response, they prayed to their gods for help. Fortunately, a god answered their prayers, and the fort was destroyed by a massive tidal wave. In response to this action, a few Chinese people built a temple in Kowloon Bay to worship the god.
3) Enjoy the Hong Kong Summer Festival:
Hong Kong is famous for its rich and diverse culture. Join the locals as they celebrate their culture at Hong Kong Summer Festival, which starts on June 4th and goes on through to October 31st this year. Whether it is at a traditional Chinese opera performance or a musical concert, there is something for everyone to enjoy. The festival operates daily from 11am to 8pm, except for 1am and 9pm slot timings. In addition, a new event, Hong Kong Night Market, will be open on Fridays and Saturdays from 6pm until 1am.
4) Experience the Culture and History of Hong Kong at a Day Trip:
One must-see sight for travelers in Hong Kong is its historic neighbourhood, Kowloon. This neighbourhood was once the seat of power for British colonialists during their rule from 1842 to 1997. The Old Kowloon Cultural District has numerous attractions that give a glimpse into the past. Some of these attractions include the Prince Edward Building, a former colonial office building, and the Statue of Queen Victoria. This neighborhood also has a variety of restaurants that are worth exploring while in Hong Kong.
5) Take a day trip to Macau:
With a population of 1.5 million, Macau is China's most densely populated region. It's also one of the most beautiful cities in Asia, making it popular among tourists because of its legal gambling activities. You can visit Macau via the nearby Hong Kong Airport or take a ferry from nearby Zhuhai. The most exciting day trip from Hong Kong is the Portuguese enclave of Coloane, which has many stunning colonial buildings, churches, and cobblestone streets. You can expect a good mix of Portuguese, Chinese, and Western influences in the region. The city is on the right track to becoming a world heritage site.