Today, Canada is a country of extraordinary aspirations and fame, thanks to its prestigious universities, vibrant student city and well-organised lifestyle. Canada typically accepts international students three times a year. Canada has become one of the most desired countries to study abroad for international students.
The main intake for students who want to study in Canada is the Fall intake which begins in the month of September. All the institutions offer the most number of seats in most of the education programs as compared to spring and summer intakes.
Why choose Fall intake?
Most students opt for fall intake to begin their studies in Canada because it will offer them enough time to be conditioned to the research and the environment. Moreover, the climate in fall is more satisfactory as compared to the winter.
When to apply for admission?
Deadlines vary from different colleges/universities. Students who wish to study at any of the colleges/universities in Canada shall apply for admission at least one month before the deadline. Generally, students wanting to start their studies in the fall Intake can apply to colleges of their choice from November to march.
Deadline for fall 2022 intake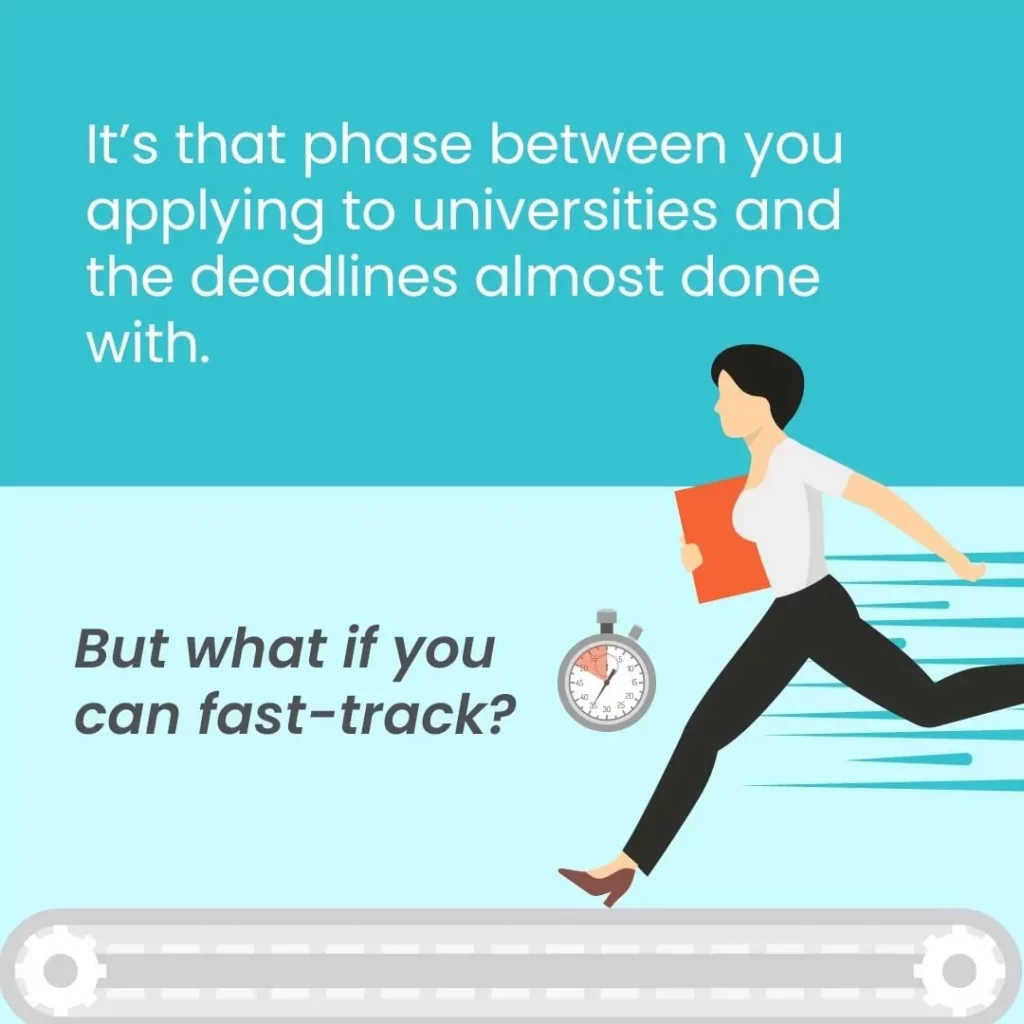 The application deadline for fall intake is usually from December to March. However, this depends on the institution. Therefore, you should check the university website for the latest admission information.
Canada: favorite destination for study
For several reasons, Canada has topped the popular destination list for international students. In addition to the favorable employment opportunities due to the widespread acceptance of Canadian education, some additional benefits attract international students to Canada.
Introduced video essays and questions into specific programs as Canadian universities soared in the world rankings. Only some universities require a proper entrance exam for admission. Most importantly, Canada covers all attributes to help international students achieve what they are trying to do in a successful career.
Also Read – Minimum Bank Balance for Canada student visa – Important Requirements To Check!
Before you apply: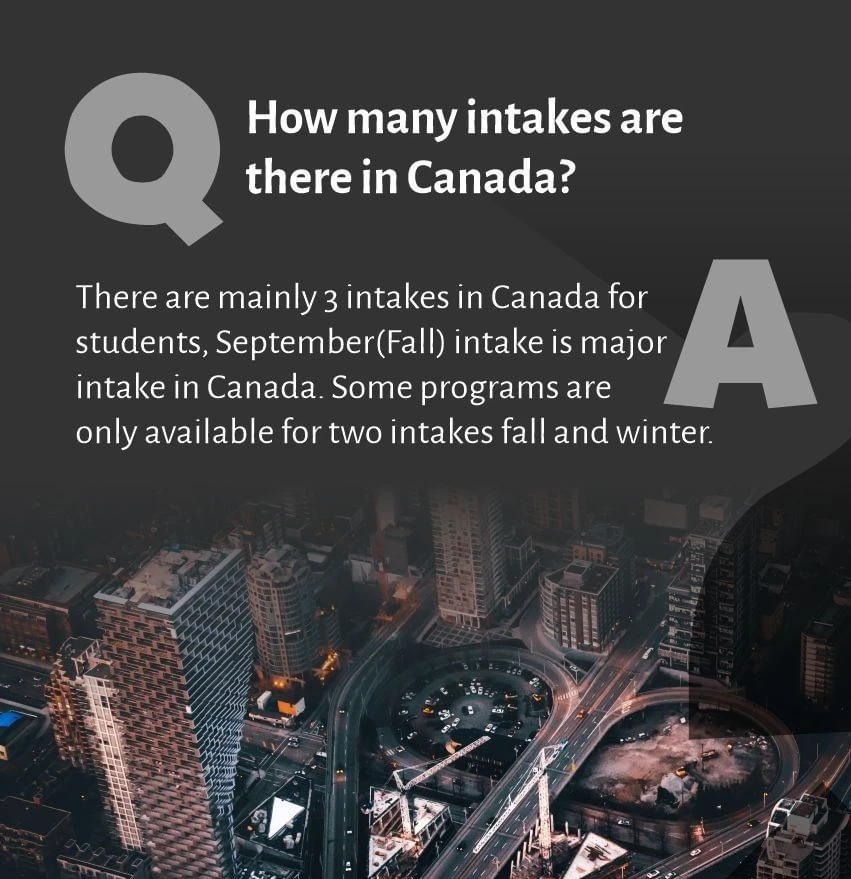 Universities in Canada focus on a comprehensive profile for your previous education and admission. Admission procedures at Canadian universities are based on first principles. When applying for engineering, business, architecture, arts, science, and medical studies, Canadian universities want to know about you and your overall profile.
It is essential to manage your time well from grade 9 and show that you are good at both academic and extracurricular activities.
Academic requirements:
• The minimum qualification criteria is a 50% graduate degree from a UGC or AICTE accredited university. However, there are certain exceptions.
• The bachelor's degree must be within a certain period of one year ago.
•          Applicants should not be overdue more than ten times (depending on the course, university, and category).
Also Read – September Intake Canada 2022 – Apply For Study Visa
Financial support availability:
In order to take a look at in Canada numerous economic useful resource packages guide for international college students in Canada, a number of them are listed below :
• Canadian universities provide several scholarship opportunities
• Scholarships presented with the aid of using non-Canadian institutions in order to facilitate collaboration with the nearby academic community.
• Non-government associations also provide several financial assistance programs.
The possibilities presented to you may depend upon your study program and the country you come from.
Also Read – Student Visa Extension Canada- How Can International Students Extend Their Study Permit?
Are you looking for a loan for your studies?
In case you have tried all your options to fund your education, and it doesn't work out, Canada's International Student Loans are one of the best means to cover your education costs in Canada. Educational loans, along with scholarships, are the most accessible and most reliable sources to fund your program due to their flexible repayments.
Effect of coronavirus
Canada has already taken various measures to protect both immigrants and international students against coronavirus. Furthermore, according to the Government of Canada, it is the responsibility of each state to approve each agency's COVID 19 baseline guidelines.
Required documents list:
• Passport
• High school mark-sheets
• Graduation transcripts (if completed)
• Acceptance letter from a Designated Learning Institution
• Language test report (ilets)
• Fee receipts
• Proof of funds
• GIC certificate
• Statement of purpose (SOP) for travelling to Canada
• Photograph as per IRCC requirements
• Any additional documents required as per the specific case
Why Canada has become most popular destination for students?
Canada is the most popular country for international students worldwide to pursue higher education. Canadian student visas are pretty cool to organised for international students. In addition, they can make life in Canada a bright and life-changing experience. Government reports indicate that the number of international students migrating to Canada has increased significantly since 2020.