Whenever we go to the shopping mall, shopping for apparel and decor items is the first thing that comes to our mind is Dubai Mall. However, the scenario is different for the famous Dubai Mall. Here, you get a chance to involve in plenty of fun activities to get a pleasant experience. Here, we have shared the top 10 things or activities to involve in while entering the Dubai Mall of Dubai. 
1. Dubai Fountain
Dubai Fountain is the worldwide largest fountain system available in the choreographed form. You may view the stunning dance fountain with amazing light and sound show from the decks of the Dubai Mall. Besides, you may even view the fountain by having your favourite meals with outdoor seating available in most surrounding restaurants. For even more spectacular experience you can set sail and can enjoy the rhytdm of the popular acclaimed Dubai fountain very closely.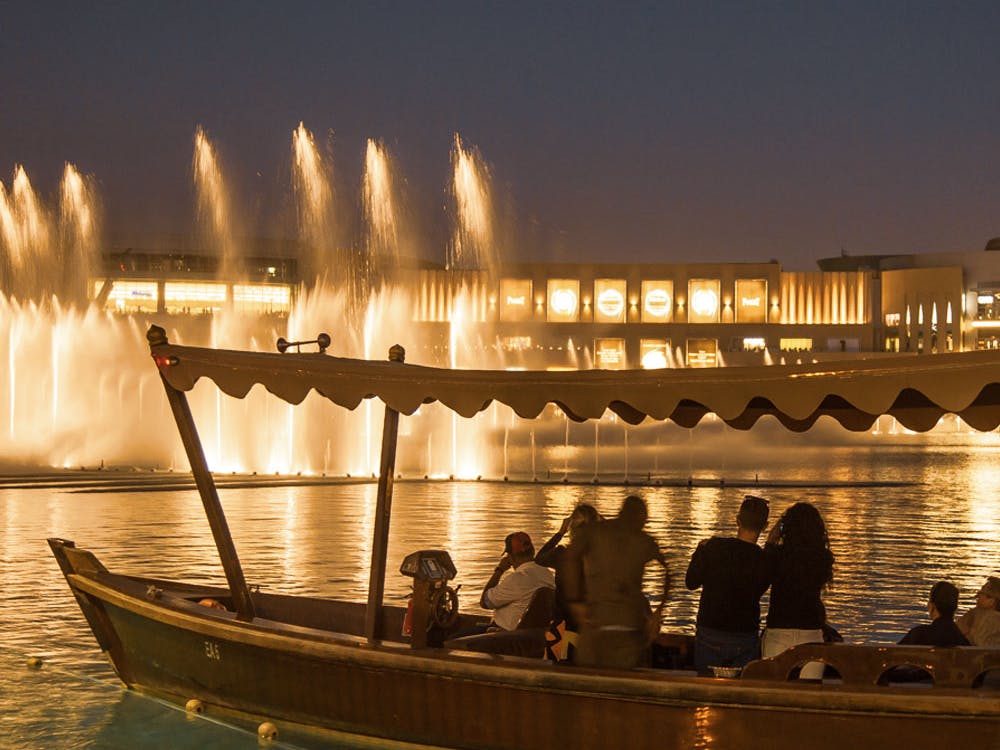 2. Dubai Dino
Secondary, Dubai Dino is the perfect place to visit for palaeontologists in the Dubai Mall. The venue lets you explore various prehistoric creatures belonging to Jurassic Park. Especially, the 155-million-year old skeleton of a dinosaur available on permanent display is the prime attraction of Dubai Dino. The prehistoric dinosaur belongs to the species of Diplodocus longus. The creature measures about 7 meters in height and 24 meters in length. The dinosaur of Dubai Dino features a long slender neck, endless whip-like tail, and a small head.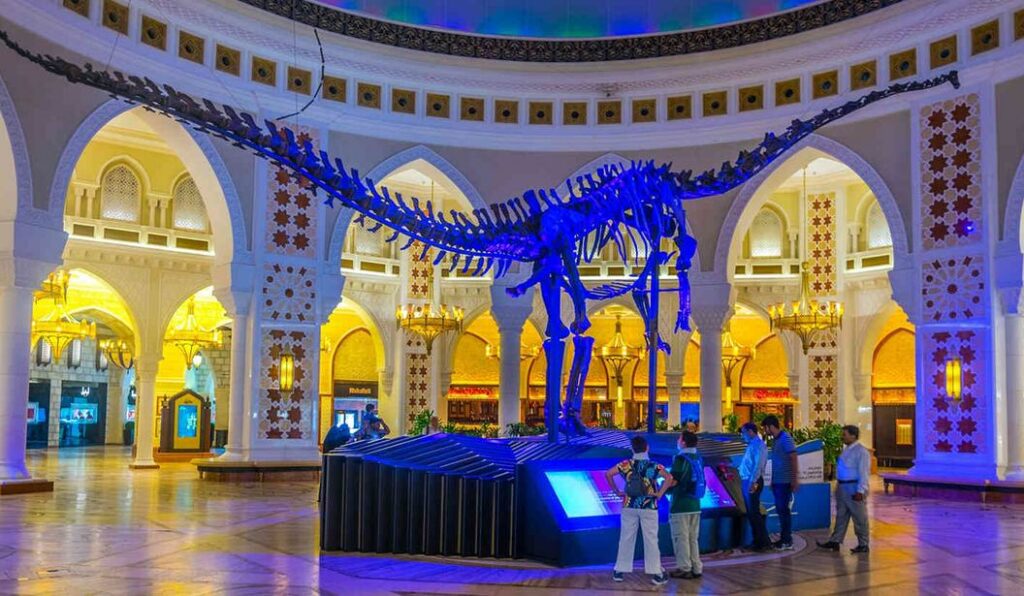 3. Underwater Zoo and Aquarium Tank
Do you know the Underwater Zoo and Aquarium Tank of Dubai Mall are other popular indoor attractions of Dubai city? The tank is at the ground level and contains 10 million liters of water. The tank is home to various creatures belonging to marine life. These include millions of rays and sharks, along with the biggest collection of the world-famous Sand Tiger shark.
Visitors may get an opportunity to view a wide range of reptiles, fishes, birds, and amphibians. Just plan your trip to the famous mall of Dubai to explore flora and fauna. The Aquarium Tank also lets you meet penguins, otters, turtles, and King Croc, i.e. a huge saltwater crocodile.
4. Emirates A380 Simulator
Do you want to get an exhilarating experience of flying the iconic airplane? Just experience a competitive flight Emirates A380 Simulator at the Dubai Mall. Here, you get a chance to select anyone from 12 busy airports and take help from your instructor to gain points for the navigation skills.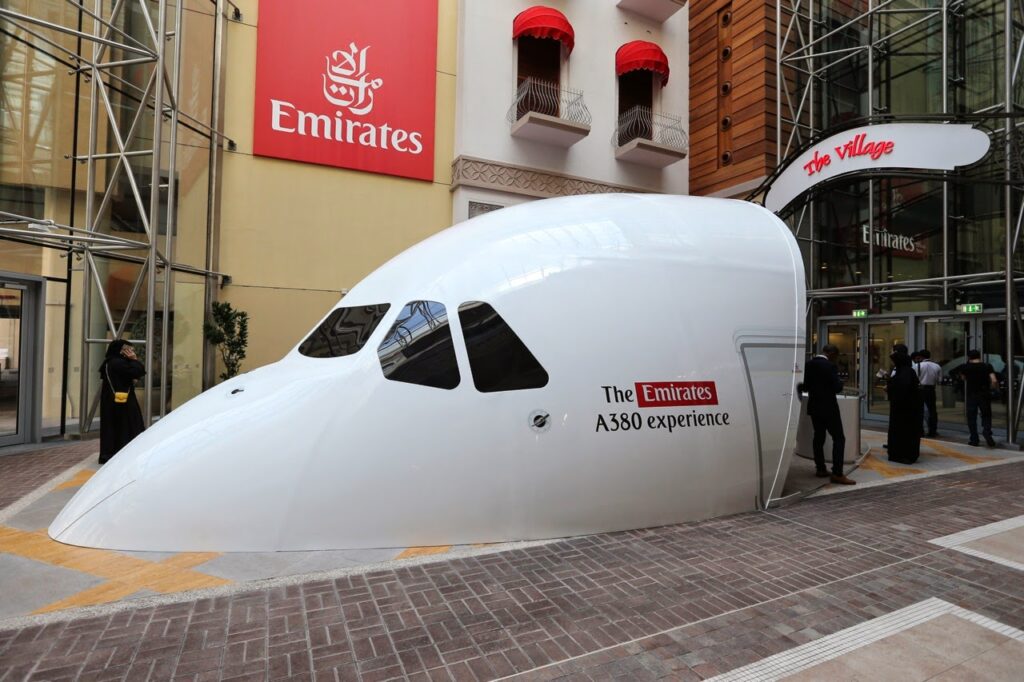 5. KidZania
Firstly, visit KidZania in Dubai Mall with your small kids to give them a pleasant educational and interactive experience. KidZania is the biggest area in the mall, which spreads at about 7,000 square meters. The mall highlights a full-scale replica of Dubai city to give your kids a taste of everything, which the elderly encounter through the exclusive venue. Besides, the venue has 60 different real-life activities to entice your children. Important details of KidZania are-
The venue is perfect for your children from 4 years to 16 years of age.
Remains open from 10 am to 10 pm for Sunday to Wednesday, while 10 am to 11 pm for Thursday to Saturday.
Just drop your kids in the educational zone of KidZania while you are involved in shopping activities in the mall. Your kids will get a chance to role-play, take critical decisions, select careers and work on their analytical and creative abilities to run any city together.
6. Ice Rink of Dubai
If you are still looking for excitement in the Dubai Mall, you must glide over the Olympic size of Ice Rink. Exploring across the chilled surfaces of the rink is an entertaining activity for both children and adults. Here, you may get a chance to learn skating, host or attend special events and take refresher courses at the mentioned attraction of the shopping mall.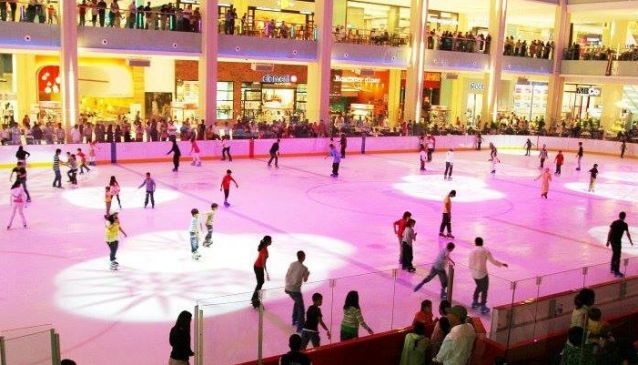 7. Haunted Area of Hysteria
Want to enjoy the thrills of the horror genre in the Dubai Mall. However, visit the haunted area of Hysteria. The area is the must-visit for a horror movie lover or one who wants to get a haunted experience.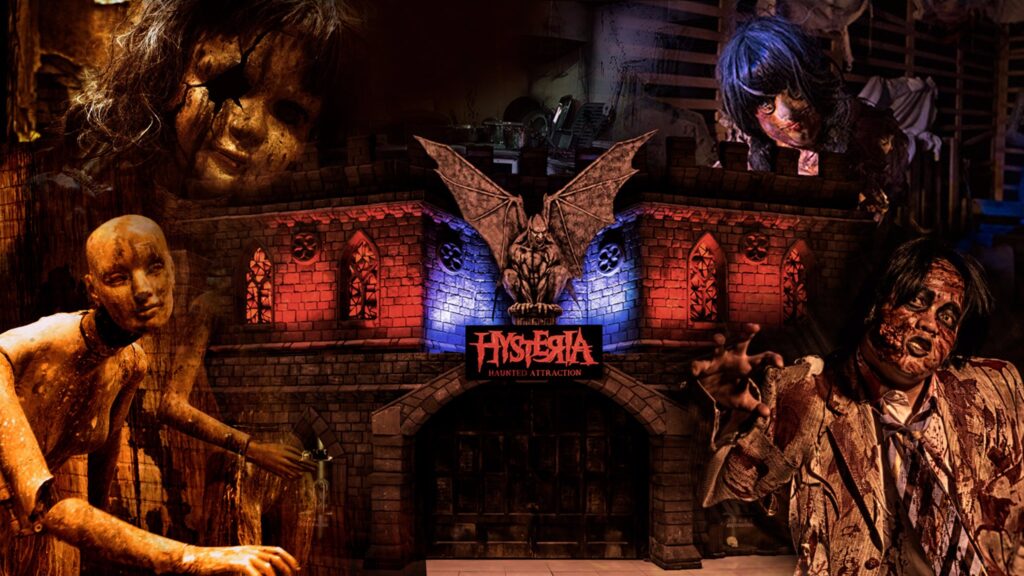 8. The Goal at Dubai Mall
Are your little ones are diehard fans of Ronaldo or Messi? It would be best if you took your kids to the football-themed area named Goal in the famous Dubai Mall. Located on the second floor of the Dubai Mall Goal is one of the FIFA-certified turfs to entice visitors. Here, your 5 years to 15 years kids may kick and enjoy indoor football as well as related indoor activities. On the other side, parents may become part of its drop and shop scheme.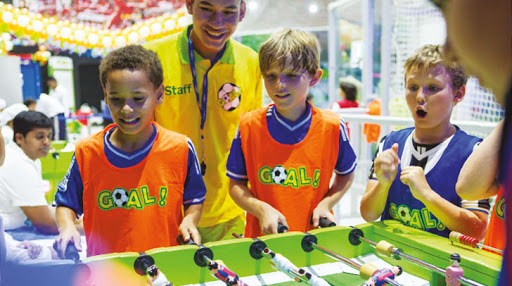 9. Caboodle
Caboodle is a popular option for young kids when it comes to various children's activities to perform in the Dubai Mall. Mainly, this is an indoor play area designed to promote your physical, social, and cognitive development of your kids. Caboodle is a popular kids' place, where you may choose plenty of exciting activities, including artworks and crafts.
10. VR Park and Reel Cinemas
Finally, every Virtual Reality fan will love various interactive experiences at the newly launched VR Park in the Dubai Mall. Moreover, you will get a chance to watch many latest movies in the Reel Cinema of the shopping mall.
Dubai is all about endless exploxing. The people who went to Dubai Mall also visit other famous places around like Dubai Miracle Garden – A Place of Nature and Floral lovers. Not just this, Dubai's famous Global Village is a must visit place in Dubai for which you can get tickets from The Dubai Mall.