As a whole, Carnival Festival is a spectacle that includes food and entertainment and music and costume. It's an event you won't want to miss, with everything from feathered headpieces to wooden shoes. Before Lent begins, many people take advantage of the final few days of freedom and indulgence before fasting begins. In other words, it's a method for people to pause and reflect on the good fortune they've had.
Let's drive into the biggest Carnival Festival of the world
Masks that permitted lower-class Italians to celebrate freely amid the aristocracy are only one example of these festivities having a long and fascinating history. For your convenience, we've compiled a list of the most fabulous Carnival Festival from across the globe, along with important information you should know before attending one.
Rio carnival is the quintessential Brazilian celebration, and no other Brazilian celebration comes close. Millions of people descend on Rio de Janeiro for a week to participate in the world's most fantastic Carnival festival.
The Sambadrome parade features a mix of fancy-dress and more casual attire, with participants donning extravagant, sometimes hand-made costumes. February is a hot and humid time of year, so festival goers like to dress casually in denim shorts, light skirts, and brightly colored shirts on the street.
Table of contents
Oruro, Bolivia – Carnival Festival
Venice, Italy – Carnival Festival
La Tomatina, Buñol – Carnival Festival
Tenerife de Santa Cruz, Spain – Carnival Festival
Mazatlan, Mexico – Carnival Festival
Cologne, Germany – Carnival Festival
1. Oruro, Bolivia – Carnival Festival
Bolivia's main Carnival Festival celebration honors the Virgin of Candelaria and Bolivia's indigenous culture. It lasts for around ten days, and the residents go all out with masks, fabrics, and beautiful needlework to celebrate. Purchase a ticket to obtain an excellent view of the acts at one of the stands along the parade route. The Diablada, or interpretative folk dance in devil costumes, is a cultural anthropologist's and photographer's fantasy.
The traditional folk dancers, who represent diverse indigenous tribes, significantly affect the bulk of the costumes worn during Carnival. El Tio's outfit is the most popular (the devil). Thousands of individuals will be decked up in horned masks, velvet capes, and metal-like breastplates, all of which will catch your eye. Come as you are, not as a costumed participant, since you will be wet during the festivities if you do. For the sake of the future, partygoers will shower each other with water balloons, water guns, and foam. There will be street sellers offering colorful shawls if you don't like the sound of getting wet.
2. Venice, Italy – Carnival Festival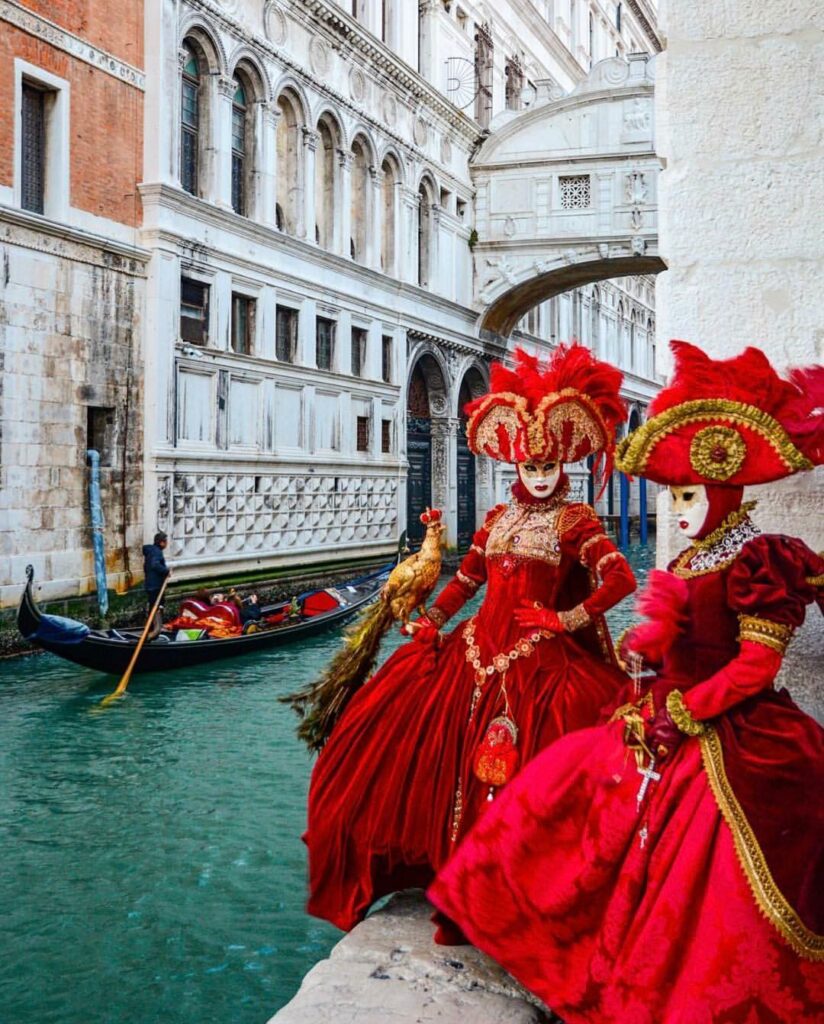 Venetian Carnevale is a lot more formal, with fewer street parties and more private galas and balls (tickets may be bought on the official festival website), where you're expected to appear in an outrageously creative costume or mask than other Carnevale festivals in the Western Hemisphere.
Carnevale has the appearance of a massive historical reenactment because the bulk of the clothes worn is based on those worn by Venetian noblemen and ladies. The Bauta, a classic white mask with a square jawline but no mouth, is one of the most distinctive costume elements. They were worn to hide the lowest social strata of society so that everyone might enjoy the festivities. Local street sellers will sell these masks and other memorabilia.
3. La Tomatina, Buñol – Carnival Festival
The craziest food war is about to begin. La Tomatina, or the Food Fight Festival, which takes place in the Spanish town of Buol, sees hundreds of people batter each other with ripe tomatoes, turning the streets scarlet. There are fire engines and vans on the scene to assist participants in cleaning up the streets after an hour of tomato battles, which leave them coated in tomato paste.
If you want to document this lunacy, we highly advise you to use a tomato-proof phone or camera. Even though this once-in-a-lifetime opportunity will only last a week, the parties will begin a week earlier. An official pre-La Tomatina party kicks off the festivities, and an after-La Tomatina celebration wraps off an unforgettable day. This festival, formerly open to the public, is now a ticketed event.
Other than this, Whenever you plan for any international trip, you must cover your plan under travel insurance.
4. Tenerife de Santa Cruz, Spain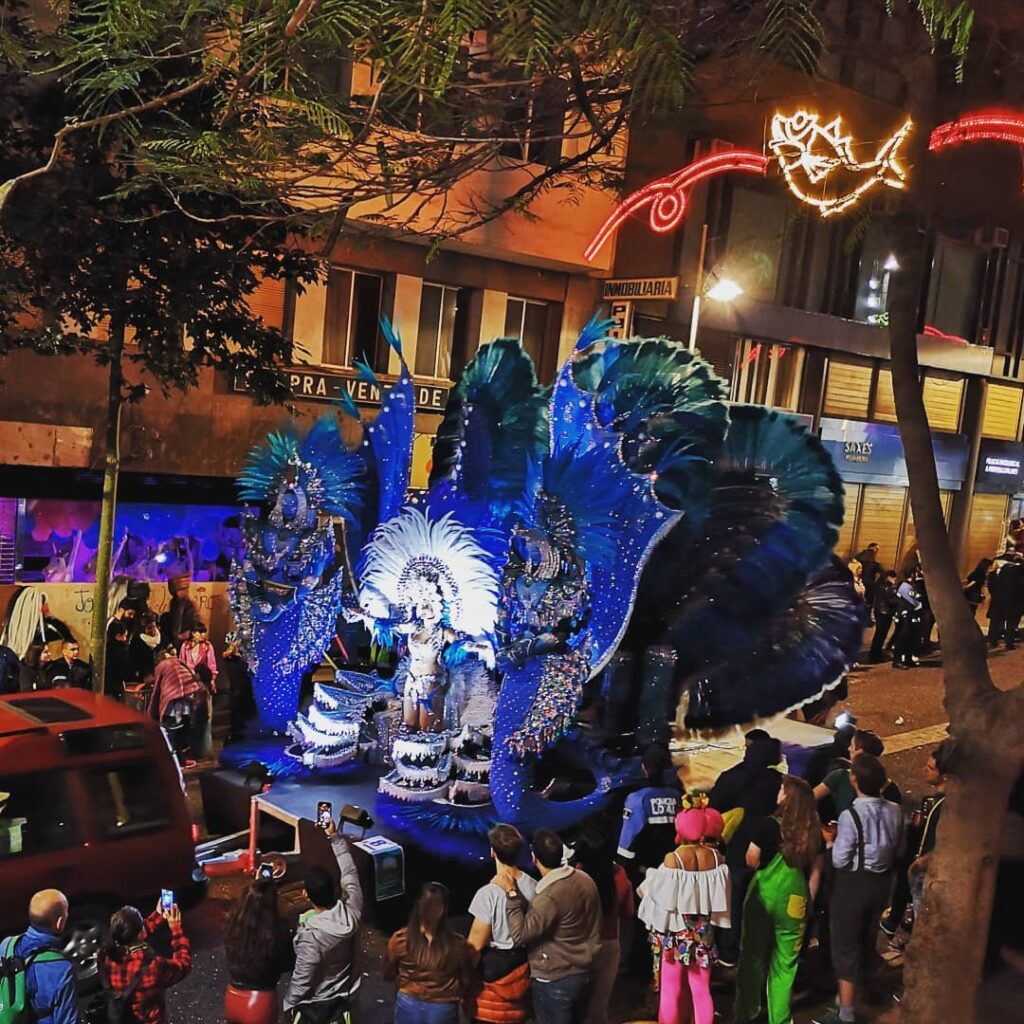 Are they interested in a two-week shindig? Visit Santa Cruz de Tenerife during Carnival, when the city's streets are filled with masked revelers and beautifully adorned costumes. A major yearly event is a competition to crown a "Carnival Queen," which sees hopefuls parade around an arena in their most flamboyant outfits to win the crown. Only Rio's mega-celebrations beat this one.
Everyone is urged to dress up and participate in the street celebration in Santa Cruz. There are various colorful costume options available, from simple body paint to ornate headpieces and hats from the neighborhood street sellers. If you choose, you may come in a t-shirt and shorts. In general, though, it is generally agreed that the best way to experience Carnival is to dress the part.
5. Mazatlan, Mexico
Although Mexico's Day of the Dead is the country's most famous yearly fiesta, the country's Carnival Festival deserve equal prominence. For families and the noisy party crowd alike, Mazatlán's malecón is the place to be for the city's most spectacular fireworks show and live music.
In the Mazatlan Carnival, if you don't intend to be part of a costumed band, wear casual clothing, comfy shoes, and a few sparkling necklaces and bracelets.
6. Cologne, Germany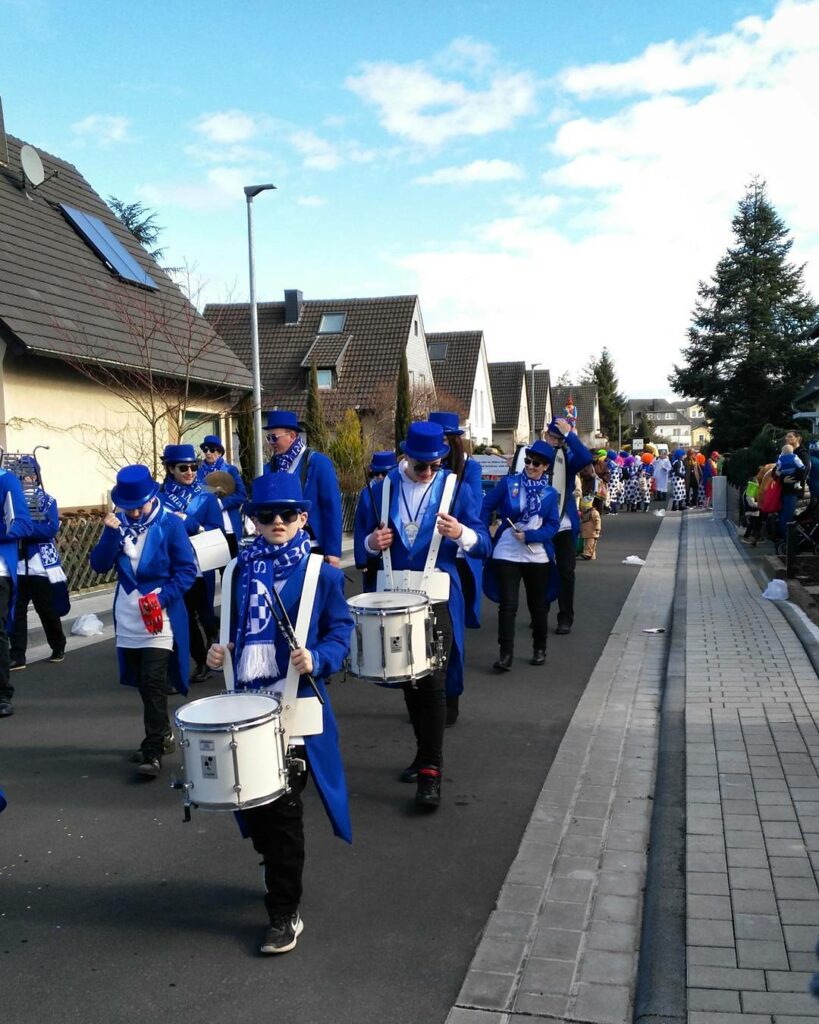 Carnival Festival isn't just a one-day event in Germany; it lasts for a whole season. Celebrations begin months in advance and continue for many days leading up to Ash Wednesday. Expect to witness booze-fueled revelers marching around the streets in traditional jacket (clown) costumes during the day and fluttering into bars and masquerade galas at night during this dizzying sequence of celebrations—biggest.
For Carnival in Cologne, you have almost no restrictions on what you may wear as a costume. A few costumes you'll see are part of the traditional dress, like the loveable fool. It's usually worn by the elderly, and you'll see it on shirts, scarves, and caps with red and white striped patterns. Many street sellers and local shops will also be selling accessories throughout the week-long festival.
What better way to create a spectacular celebration than to take a break from everyday life and enjoy a fantastic carnival? Every culture has its method of organizing a fabulous party.
Carnival Festival is in full swing in February, and you can take a global trip to see the finest of them all. Brazil and Italy may be accessed through Bolivia or Belgium. Then dance till you lose the ability to move any farther.